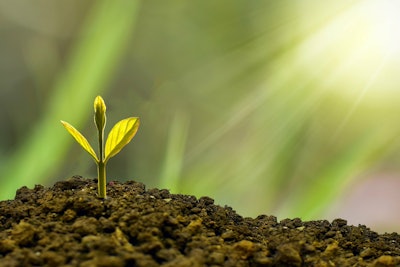 It's been a wild ride since the fall 2020 harvest began. Here's a quick recap of what it's felt like to be a farmer making selling decisions in this environment:
Pre-harvest – Prices are terrible with not much hope of getting better. "Guess I'll store and ignore for a while once I get this stuff harvested."
Harvest – Prices start rallying. "Didn't think I'd get this chance; I guess I can sell some."
A few weeks later – Prices keep rallying. "These numbers look pretty good; I'm gonna sell a little more than usual for this time of year."
A few weeks later – Prices keep rallying. "How can I say no to these prices? I better go ahead and sell the rest before it's too late. My banker will be happy. 2020 will be my best year in a long time."
A few weeks later – Prices keep rallying. "What have I done? I will never make this mistake again!"
As someone sitting in the office of the grain elevator, it's easy to look at this year and say how farmers are having a great year, but we must remember that just because prices are high now doesn't mean that your customers didn't sell most of their grain at much lower prices. This year can be very traumatic for farmers and devastating to their future marketing plans. It's the role of the local grain buyer to give them perspective and help them make good future decisions.
We all know you can't change the past, and no one should beat themselves up over selling at profitable prices just because there could have been more profit available. So you didn't hit the high — that's not the goal of any farm marketing plan because it is essentially impossible. The goal is consistently selling at reasonable prices, not the high!
When you helped a farmer decide to be a better forward contractor and sell when profitable prices were available, years like this were part of that deal. They knew about "one out of 10" years; these sorts of events would happen, where waiting around to sell could make them more money. The reason to sell ahead and take profits when available is that you know "nine out of 10" years, it's the best thing to do. As the farmer's trusted advisor, you have to be the voice of reason and help them stay on track.
The last time we had a big rally in corn was 2012/2013. While everyone was kicking themselves for selling the 2012 crop "too early," that winter of early 2013 set the highs for the 2013, 2014 and 2015 crop. Rallies tend to have long tails, and if you are dwelling on the past and aren't looking forward, you could miss a big opportunity. Help your customers look forward and capture the opportunity that is available before it's gone.
What action to take now?
It's the time of year now when forward contracting should be at the forefront of everyone's minds. The late spring/ early summer season is usually an excellent opportunity to sell ahead for fall harvest bushels. We can't change the past, and we don't know the future, so let's take a look at what the current picture is and what steps to take now.
At this point, we know much of the cost of the crop, and you can make some great business decisions about profitability on the upcoming harvest. Prices are high right now, and most places are going to show good profitability numbers. But how much is enough? How much should to sell right now? What if there are production issues? All good questions.
In times like this, it's helpful to think in terms of how much of the crop is needed to cover production costs and how many bushels we would have above that in an average year. Here is a sample from a recent conversation with a corn farmer in the south with some rough numbers.
In this case, the farmer had 75% crop insurance coverage. So, he could sell about two-thirds of his production (118 bushels/acre) and cover all of his costs but still be below his insurance coverage in the case of non-production. In doing this, he guarantees he can cover all the costs of his farm this year, and any corn bushels he makes above 118 bushels/acre will be 100% profit.
What does this math look like for your area and your customers? Maybe they've sold some ahead already and would need to average up a bit. Perhaps they haven't sold any yet, but their cost situation is much different. Or maybe this is pretty close to the situation around you.
Whatever the case, it's essential to know where you are right now so you can help your customers make some real decisions about it. When you are reading this, we are in or very close to the traditional time for making good new crop sales.
Maybe selling today makes sense; if not, there should be a plan and some target price contracts in and working so that your customers are capturing opportunities and ultimately keeping dollars in your local community. As an originator, you can help make that happen and have a massive impact on your local economy.
Make the 2021 crop a marketing win for everyone in your community. Help your customers navigate this season calmly and decisively. ■