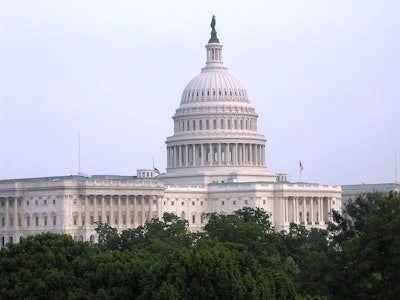 Proulain | Pixabay.com
Unprecedented weather events, global geopolitical conflicts, and a looming U.S. government shutdown have thrust Washington, D.C., into a state of chaos, said Constance Cullman, president & CEO of the American Feed Industry Association, at the Equipment Manufacturers Conference in Tucson, Arizona.
While initially projected to last mere weeks, Cullman said Russia's ongoing invasion of Ukraine has wreaked havoc on global grain supply chains. Grain shipping costs out of the region have risen exponentially, threatening food security mainly for the poorest populations in the Middle East and North Africa.
"They are still trying to get grain out of Ukraine via other mechanisms," Cullman said. "But it's very expensive -- the cost through Poland is astronomical!"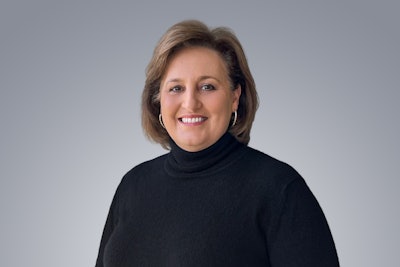 Meanwhile, the unprecedented surprise attack on Israel's Gaza Strip on October 7 grabbed the world's attention and was center stage at the Republican Presidential candidate debate on November 8. Amid pro-Palestine demonstrations on college campuses nationwide and in Washington, D.C., Cullman said the situation is as divisive for Republicans as it is for Democrats, as antisemitism exists among both parties.
Biden administration pressures
Going into an election year, Cullman said President Biden's administration faces pressures on several fronts, including:
Preserving legislative gains in a fractured Congress
A fractured Democratic Party heading into a Presidential election
Sustaining support for Ukraine and Israel
Demonstrations in the U.S.
Immigration and growing pressures at the border
Sustained inflation
Hunter Biden's indictment on federal firearms charges
Preventing a government shutdown by November 17
Furthermore, President Biden's ratings haven't been positive since August 11. The latest data reported by FiveThirtyEight showed a 55.7% disapproval rating for the president.
"It was never high," Cullman said. "He was elected because he was seen as predictable, a steady hand – but it's not in the right direction, according to most Americans."
2024 election predictions
Former president and hopeful 2024 Republican presidential nominee Donald Trump, however, has a favorability rate of 40.9% with an unfavorable rating of 54.5%, according to FiveThirtyEight.
Cullman said Trump refraining from participating in Republican presidential debates has aided his favorability ratings. His steepest competition, based on the November 8 debate, remains Ron DeSantis, Florida's former governor, and Nikki Haley, South Carolina's former governor.
Cullman characterized the November 7 election as a good night for Democrats. Democrat Andy Beshear won the gubernatorial reelection in Kentucky, Democrats won a key Pennsylvania Supreme Court race, came within five points of defeating Republican Gov. Tate Reeves in Mississippi, and Ohio passed a constitutional right to abortion.
Even so, none of the races were an up or down decision for President Biden or former President Trump. Cullman predicted President Biden will withdraw as the Democratic presidential nominee for 2024 closer to the election, giving other visibly engaged Democrats -- like California Gov. Darin Newsom -- an opportunity to secure the party's nomination. She also predicted voter turnout in 2024 will decline from the last election and that Democrats will retake the House of Representatives.
The 2023 Equipment Manufacturers Conference was held at Omni Tucson National in Tucson, Arizona, November 8-10. Organized by AFIA's Equipment Manufacturers Committee, the yearly gathering focuses on informing the feed industry's equipment sector about present issues and trends. Participants encompass equipment manufacturers, installers, contractors, and users from the feed manufacturing sector. Additionally, the event generates scholarship funds, which are subsequently distributed through the Institute for Feed Education and Research (IFEEDER).