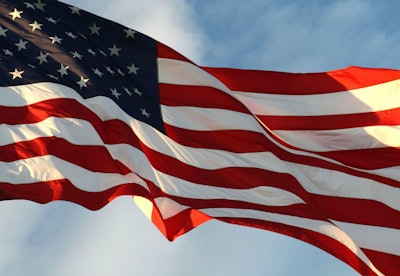 COFFEEMEPLEASE | Pixabay.com
The November/December 2023 Feed Strategy cover story, "2024 Feed Industry Outlook," featured comments from leading U.S. feed industry associations, the National Grain & Feed Association (NGFA) and the American Feed Industry Association (AFIA).
Here is the full text of the interview with David Fairfield, senior vice president - feed, National Grain & Feed Association (NGFA).
Feed Strategy: Identify three emerging trends feed industry stakeholders should have on their radar in 2024.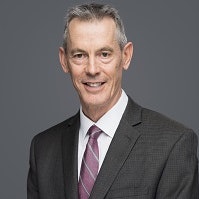 David Fairfield, NGFA's senior vice president - feed, identifies three key macro issues affecting the U.S. feed industry, and highlights the challenges associated with and status of each developing issue.
1. Evolving regulations
Inspections: The FDA (U.S. Food and Drug Administration) has transitioned to a "comprehensive" inspection approach in which investigators will evaluate all applicable regulations that apply to the facility during one visit. Feed manufacturers need to be prepared for the scope and time required for these types of inspections. During inspections that gauge compliance with FDA's preventive control requirements, the agency has been focused on the risk to food safety posed by mycotoxins. This focus likely will grow, as the agency has stated it intends to issue new regulatory guidance for the presence of zearalenone in animal food. Within food safety plans, feed manufacturers should carefully evaluate the risk associated with mycotoxins and implement effective controls to significantly minimize or prevent this risk.
PFAS: The potential for per- and polyfluoroalkyl substances (PFAS) to contaminate the food supply is an emerging issue and one that FDA is actively evaluating. FDA is expanding its surveillance sampling of animal food for PFAS and use the information obtained to formulate future policies. In addition, several states have adopted or are considering adopting PFAS regulations. Testing for PFAS is complicated and expensive. Based on current information, the most likely potential entry for PFAS into animal food is contaminated water. Per FDA's current animal food regulations, feed manufacturers are required to ensure that water used within their operations is adequate and safe for its intended use.
Animal food claims: FDA and the feed industry both support modernizing the regulatory approval of innovative feed ingredients for use on U.S. farms and ranches. To do so, NGFA has endorsed the Innovative Feed Enhancement and Economic Development (Innovative FEED) Act of 2023. The bipartisan bill would amend the Federal Food, Drug and Cosmetic Act to confirm a regulatory path for non-nutritive animal food ingredients that act in the animal's gut to provide production benefits, address human food safety concerns and affect the byproducts from digestion from the animal. [NGFA] hopes to see the Innovative FEED Act signed into law soon. In addition, we expect FDA in 2024 to issue draft guidance to allow nutritive animal food ingredients to make substantiated production claims, such as improved efficiency of gain or increased milk production. We believe the Innovative Feed Act and FDA's production claim guidance will spur much-needed innovation and bring new technologies for use in the feed industry to enhance the global competitiveness of U.S. agriculture.
2. Congressional gridlock
Fairfield: A slim Republican majority in the House, a 51-49 Democratic majority in the Senate, and a Democratic president has made for a very challenging legislative environment. The U.S. government narrowly avoided a shutdown on September 30 by passing a measure that extended government funding for 45 days - until November 17.
Among the many necessary legislative actions caught up in the current fray is the 2023 Farm Bill. Lawmakers are required to rewrite the U.S. Farm Bill every five years to set policy and funding levels for farm, food and conservation programs. The current bill expired on September 30, and it is uncertain when Congress will agree on new legislation.
Since the 1930s, the farm bill has shaped the landscape of American agriculture. Programs established under the law directly influence farm-level agriculture – such as crop and livestock production – as well as agribusinesses, including those involved in the feed industry.
NGFA's farm bill priorities are centered on the conservation and commodity titles and focus on promoting agricultural economic growth. We support conservation programs like the Environmental Quality Incentives Program (EQIP) and Conservation Stewardship Program (CSP) that help producers enhance natural resources and improve their business operations. Prioritizing these working lands conservation programs promotes sustainability and keeps U.S. agriculture competitive. In addition, we support increased funding to USDA export promotion programs - the Market Access Program and Foreign Market Development Program - to advance the export of U.S. agricultural products around the world.
As the legislative process for a new farm bill plays out, it provides the opportunity for various interest groups to attach marker bills that deal with various issues that may impact the feed industry. We need to be at the table to provide perspectives as topics are debated, as well as work to understand the bill's details when a new law is eventually enacted.
3. Focus on carbon
Fairfield: There is a growing focus on reducing carbon emissions within agriculture and the national economy. Through the Biden administration's efforts, the United States has set a goal to achieve a 50% reduction from 2005 levels in greenhouse gas emissions by 2030. In addition, the U.S. has committed to achieving a net-zero emissions economywide by no later than 2050.
Several U.S. and global carbon initiatives are underway that have the potential to impact feed manufacturers, including:
SEC Proposed Climate-Related Disclosure Rule: The U.S. Security and Exchange Commission (SEC) in 2022 issued a proposed rule that would require SEC-registered companies to provide certain climate-related information in their registration statements and annual reports. This included requiring SEC-registered companies to report Scope 3 greenhouse gas (GHG) emissions associated with operations within their value chains. According to the current Federal Unified Agenda of Regulatory and Deregulatory Actions, SEC is slated to take final action on the proposal by October 2023, although federal agencies often do not meet proposed timelines.
Climate Provisions within the Inflation Reduction Act (IRA): The IRA directs nearly US$400 billion in federal funding to clean energy, with the goal of substantially lowering the nation's carbon emissions by the end of this decade. One of the many provisions in IRA is Section 45Z, that provides a tax credit for domestic production of clean transportation fuels. This section will provide a transferable tax credit starting in 2025 and extending through 2027 (based on current law) for transportation fuel produced by ethanol facilities for reductions in the carbon intensity of ethanol. Final regulations to implement the tax credit are being developed by the Treasury Department, and have the potential to generate a 5 to 6 cents per bushel premium for corn with low carbon intensity scores used in ethanol production.
European Union Corporate Sustainability Reporting Directive: The European Union (EU) Corporate Sustainability Reporting Directive (CSRD) took effect on January 5, 2023. The new directive is intended to enhance the social and environmental information that companies, including U.S.-based companies with significant EU operations, must report. The CSRD requires companies to report not only aspects of their own operations, but also their broader value chains. Reporting deadlines will be phased in based upon specified company criteria between 2025 through 2029.
In response to these and other carbon initiatives, feed manufacturers should be taking steps to understand and quantify carbon emissions associated with their operations if they are not already doing so.
Feed Strategy: In the coming year, what do you believe will be the primary challenge U.S. feed manufacturers will have to confront?
Fairfield: Feed manufacturers and other companies in the agribusiness space have experienced major increases in insurance costs, and in some cases, the inability to obtain coverage. Premiums have gone up dramatically, along with deductibles. A number of factors have contributed to the current insurance rates and the market is unlikely to significantly change in 2024.
Options to address this challenge are limited, but some strategies include:
Accepting larger retentions or deductibles
Evaluating the feasibility of alliances to self insure, to absorb losses as a group instead of traditional insurance
Considering the full range of insurance carriers
Being able to demonstrate to potential carriers how your company operates to reduce risk in order to obtain the best terms available
Feed Strategy: Identify one issue you believe will have the most significant impact on the U.S. animal feed industry over the next five to 10 years.
Fairfield: U.S. and global sustainability initiatives have the potential to significantly impact animal agriculture and the feed industry over the next decade. As sustainability criteria are standardized and adopted, practices associated with animal agriculture will change and the feed industry will need to provide nutritional solutions that provide enhanced feed efficiency, safeguards for animal and public health, and environmental benefits. Feed milling operations will need to be conducted in a more environmentally friendly and energy efficient manner, too.
Current sustainability policy initiatives are often focused on the environment. However, social and governance aspects of sustainability are being formalized too. Feed manufacturers have been engaged in sustainable practices since the industry was created, and have a great story to tell. Moving forward, the industry needs to be proactive and engaged in stakeholder forums to identify and formalize the indicators and metrics that will shape sustainability into the future. The industry also has a role to play in communicating with farmers and ranchers, and assisting its customers in navigating this evolving issue.
For more information on NGFA and its feed-related efforts, visit ngfa.org.