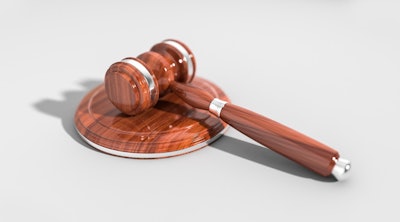 PIXABAY.com
A Cottonwood County, Minnesota, producer has pleaded guilty to wire fraud.
According to court documents, between 2013 and 2021, James Clayton Wolf, 65, a certified organic farmer, engaged in a scheme to defraud grain purchasers by selling them non-GMO grains falsely represented as organic.
In his guilty plea, Wolf admitted purchasing conventionally farmed grains from a supplier and reselling the grains labelled as organic.
The scheme netted profits of more than $19.6 million, which Wolf used to purchase real estate, vehicles and farm equipment, and investments. As part of the agreement, Wolf will forfeit all the proceeds of the fraud.
Wolf pleaded guilty on May 12 to one count of wire fraud. A sentencing hearing will be scheduled at a later date.
Wire fraud is a felony punishable by up to 20 years in prison, according to federal sentencing guidelines.
Second man involved in grain fraud scheme
A second man, Adam Clifford Olson, 45, also a certified organic farmer, was also charged with helping Wolf.
In January, the two Minnesota producers were accused of conspiring to defraud grain purchasers out of more than $46 million by selling non-GMO grains falsely labeled as organic, said the U.S. Attorney's Office of Minnesota.
The superseding indictment charges that after Wolf's organic farming certification was revoked in 2020, Adam Clifford Olson, 45, helped Wolf sell non-GMO crops falsely described as organic.
The superseding indictment charges Wolf and Olson with three counts of wire fraud and one count of conspiracy. Wolf, who was charged in the first indictment, made his initial appearance on July 22, 2022, in U.S. District Court.