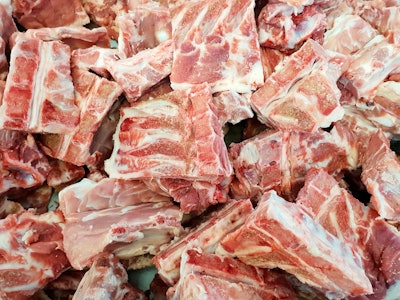 Dark Caramel | Bigstock.com
California's Proposition 12 will have significant implications and create challenges and uncertainty for the U.S. pork industry and beyond, according to a report from the National Pork Producers Council (NPPC).
In its report, NPPC said that, based on estimates from building contractors and producers, the cost of constructing pig barns that are compliant with Prop 12 is at least US$3,400 to $4,000 per sow.
"This is about 25% more expensive than conventional group housing and 40% more than individual stall housing with the same number of animals," the report said.
In National Pork Producers Council v. Ross, the NPPC had challenged the constitutionality of the law. In May, the U.S. Supreme Court upheld the law, which prohibits the sale in the state of pork from hogs that don't meet certain production standards. Prop 12, which was approved by voters in 2018, establishes minimum space requirements based on square feet for breeding pigs, veal calves and egg-laying hens and, beginning January 1, 2022, would ban the sale of meat and eggs from those animals when they are raised in a way that does not comply with the minimum requirements.
"The Supreme Court's decision sets a precedent that could result in a patchwork of 50 different state regulations," NPPC said. "The burden of complying with California's regulations will fall on pig farmers outside the state, and increased costs will likely lead to much higher pork prices for consumers. Many farms do not have the capital available to make costly investments, especially in the midst of high production costs and other financial pressures. Prop 12 threatens to drive small- and medium-sized producers out of the market while disrupting the entire pork supply chain."
NPPC added that it is seeking a federal solution to the issues created by the law.
This week, Hormel's vice president of supply chain, Jen Ehresmann, said the changing implementation dates of Prop 12 has caused some difficulties for the company.