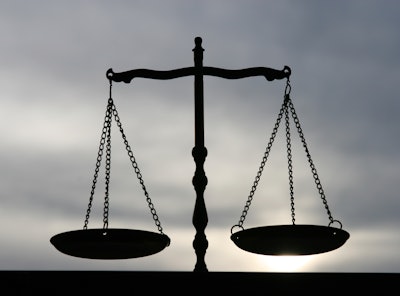 Weyo | Bigstock
A federal judge ruled that there was not enough evidence that six major poultry producers ever took part in a conspiracy to restrict production and drive up the price of chicken, as was alleged in a series of class-action lawsuits.
In the U.S. District Court for the Northern District of Illinois, Judge Thomas M. Durkin on June 30 ruled that there was insufficient evidence "for a reasonable jury to find by a preponderance of the evidence" that Perdue Farms, Fieldale Farms, Case Farms, Claxton Poultry, Foster Farms and Wayne Farms were ever involved in a conspiracy.
"Although the economic evidence showing opportunity and incentive to conspire applies to these defendants … there is simply a lack of evidence that these defendants communicated with their competitors," Durkin wrote in his judgment.
At the same time, Durkin wrote that a jury could potentially find that other defendant companies might have been involved in some sort of conspiracy, based on the evidence made available. Those companies include Tyson Foods, Pilgrim's Pride, Sanderson Farms, Harrison Poultry, Koch Foods, Mountaire Farms, Keystone Foods, O.K. Foods, Peco Foods, House of Raeford Farms and Simmons Foods.
Since the time that these class-action lawsuits were filed, Wayne Farms and Sanderson Farms merged to form Wayne-Sanderson Farms, while Tyson Foods acquired Keystone Foods, which was owned by Marfrig Global Foods at the time of the filing. The period in which alleged collusion took place was between 2008 and 2012.
In addition to clearing Perdue Farms, Fieldale Farms, Case Farms, Claxton Poultry, Foster Farms and Wayne Farms of any proof of wrongdoing, Durkin also ruled that Agri Stats, which had consistently been named in these lawsuits, did not take part in any conspiracy.
"Plaintiffs have had years to find additional evidence to bolster the evidentiary weight of the evidence discussed. … Nothing has come of their discovery efforts with respect to these six producer defendants. Therefore, the evidence is too weak to meet plaintiffs' preponderance burden and summary judgment must be granted in the six defendants' favor," Durkin stated.
Separate articles will appear on WATTPoultry.com concerning Durkin's findings on each of those six companies over the coming days.