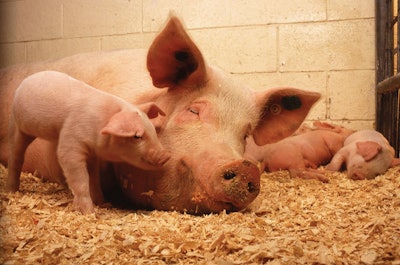 PublicDomainImages | Pixabay.com
New Jersey Gov. Phil Murphy has signed into law a bill that prohibits certain enclosures for breeding pigs and calves raised for veal.
The legislation (A-1970/S-1298) prohibits confinement in an enclosure that impacts a breeding pig and calf's ability to freely move in certain ways and properly groom itself and that limits visual contact with other calves. It requires the State Board of Agriculture and the Department of Agriculture to adopt rules and regulations concerning the confinement, care and treatment of breeding pigs and calves raised for veal. The rules and regulations, which must be adopted within 180 days after the bill's signing on July 26, will establish penalties for violators.
The legislation also provides that rules and regulations created by the State Board and the Department may include exceptions for:
Medical research
Examination, testing or veterinary treatment that is supervised by a licensed veterinarian, either in person or via a telemedicine appointment
Transportation
State or county fair exhibitions, 4-H programs, or similar temporary exhibitions
Humane slaughter in accordance with applicable laws and regulations
Confinement of a breeding pig during the 14-day period prior to the expected date of the breeding pig giving birth or on any day when the breeding pig is nursing piglets.
Primary sponsors of the bill include Sens. Nick Scutari and Vin Gopal and Assemblymembers Raj Mukherji, Daniel Benson and Carol Murphy.
"The humane treatment of domestic livestock has long been a major priority for the New Jersey Department of Agriculture and we endorse legislation that supports those rules while ensuring the farmers' right to raise livestock," said New Jersey Department of Agriculture Assistant Secretary Joe Atchison III.