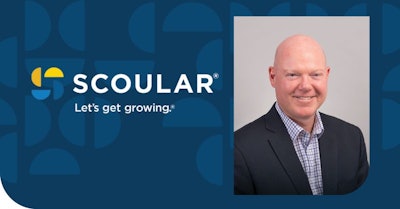 Courtesy of Scoular
Scoular announces it has expanded the leadership role of Chad Gauger.
Gauger, vice president and general manager for the company's high nutritional value proteins business unit globally, will now also lead Scoular's North America feed co-products business unit.
Gauger has nearly three decades of industry experience, recently serving as Cargill's chief transformation office for its agriculture supply chain. He received a bachelor's degree in business and economics at Wheaton College and a master's degrees in finance and general management at the Indiana University Kelley School of Business.