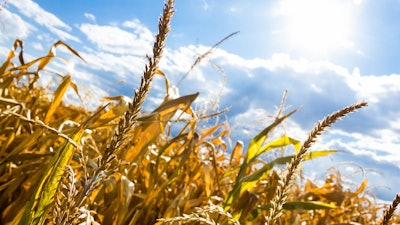 RemazteredStudio | PIXABAY.com
A recent study led by a researcher at the Friedman School of Nutrition Science and Policy at Tufts University found that increasing extreme temperatures could affect wheat crop yields significantly in the U.S. and China.
As the world's temperature heats up, shifts in seasonal patterns and an increase in the amount of extreme weather, such as severe droughts and heat waves, impact crop yields and food supplies, noted the study.
The findings predict heat waves that happened approximately once every hundred years in 1981 are now likely to happen once every six years in the Midwestern U.S. and once every 16 years in Northeastern China.
The study notes the combination of record-breaking heat and record-breaking drought simultaneously hitting the U.S. and China would have serious impacts on the price and availability of food around the world.
The researchers also identified regional and global atmospheric circulation patterns that could lead to severely hot and dry events, including a possible worst-case scenario where wheat production in both the U.S. and China is hit hard in the same season. Their results can help inform climate adaptation plans in these regions and ensure that stakeholders can prepare for the unprecedented events to come.