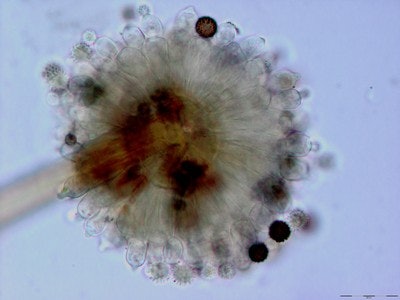 In a recent webinar, "How to Implement a Mycotoxin Risk-Based Control Plan," Feed Strategy teamed up with Cargill to discuss the importance of having a mycotoxin mitigation plan.
With a panel including Don Giesting, innovation lead for MicroNutrition, Clement Soulet, global category manager for Additives from Cargill Animal Nutrition, and Lorena Ramos, senior nutritionist, Cargill Protein – Latin America, the webinar covered why mycotoxin levels in animal feed are worth taking the extra steps to mitigate for both the feed manufacturer and the producer.
Cargill tracks the six mycotoxins that have to potential to affect animal health — Deoxynivalenol (DON), T2 Toxin (T2), Zearalenone (ZEA), Fumonisin (FUM), Aflatoxin (Afla), Ochratoxin (OTA) — at its feed manufacturing facilities across the globe.
U.S. feed manufacturers do this for many reasons — from recall and lawsuit protection to providing the best product possible to customers. Animal feed can have low levels of mycotoxins and still be safe, and most feed mills use the data collected from mycotoxin tests to inform them how much any individual batch of grain can be used in a safe feed mix.
That's often where the use of data from mycotoxin testing stops. Cargill has leveraged its massive footprint, however, to turn its mycotoxin testing program into what may be the most advanced mycotoxin tracking program in the world.
Cargill has taken the testing data from 300,000 grain samples in 54 countries and analyzed it. Doing this gives Cargill an idea of mycotoxin risks from grains sourced from around the world. They know what mycotoxins are likely to present in a shipment of grain as well as what levels those mycotoxins are likely to be at. They can then track the growth and spread of mycotoxins across the world.
In the U.S., Cargill uses this data to map mycotoxin levels in different regions and uses that information to create and recommend feed plans to its customers. Now, a Cargill customer will know what the mycotoxin risk is in their area, have a custom solution to their individual needs, and know they aren't spending extra money on unnecessary mycotoxin control ingredients.
Using data analytics, Cargill has used some of the massive amounts of data it collects to create an incredible value add for its customers and help the industry move forward in its battle against mycotoxins.