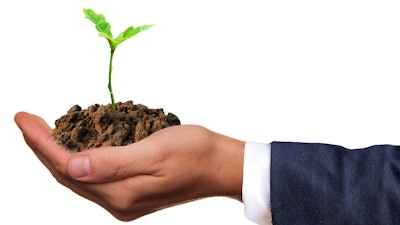 SarahRichterArt | Pixabay.com
Cargill's 2023 ESG Report details the company's progress toward its sustainability commitments and showcases the work being done on the ground to drive a positive global impact across operations, supply chains and communities.
Cargill's sustainability strategy is intentionally designed to deliver on the company's purpose of nourishing the world in a safe, responsible and sustainable way, by creating products, partnerships and programs in the prioritized areas of Climate, Land and Water and People.
"When it comes to urgent challenges facing people and the planet, Cargill's connections across the food system give us the opportunity—and responsibility—to deliver meaningful solutions," said Brian Sikes, president and CEO at Cargill. "The problem-solving potential of agriculture has always been essential in nourishing people, supporting the livelihoods of farmers and food workers, and unlocking opportunities for growth. Cargill is working to help achieve zero hunger, decarbonize our industries, protect and restore natural resources, and ultimately improve people's lives."
Highlights of Cargill's progress include:
Investing $78 million in efficiency and sustainability projects within Cargill's operations.
Reducing emissions from its operations by 10.97%, achieving its 2025 goal of reducing operations from its emissions by 10% against a 2017 baseline.
Advancing regenerative agriculture practices on 880,000 acres of North American agricultural land since 2020.
Restoring more than 9 billion liters of water in fiscal year 2023.
Distributing more than $115 million to support partners and local communities, and together, providing more than 20 million meals globally in fiscal year 2023.
"It's the power of partnership that's fueling our progress. Trusted relationships with our customers, food producers and stakeholders empower Cargill to deliver greater impact than any of us can alone," said Pilar Cruz, chief sustainability officer at Cargill. "We all have a role to play in reimaging what's possible in food and agriculture. We know that Cargill's values in action can add still greater value — for the climate, land and water, and the people around the world whose nourishment depends on it. And we are committed, as ever, to getting it done."