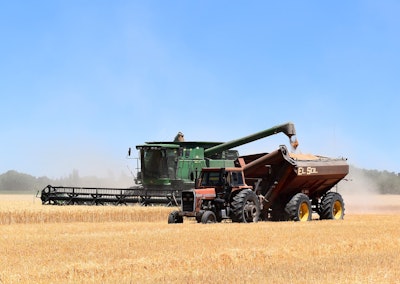 Barescar90 | PIXABAY.com
ADM is launching a significant expansion of its re:generations regenerative agriculture program, which is designed to allow North American producers to earn additional income while making a positive impact on the environment and their soil's health.
After successfully enrolling more than 1 million acres in 2022, ADM is continuing to invest to expand re:generations to cover 2 million acres in 2023, on its way to a goal of 4 million acres globally by 2025.
"With a value chain that stretches from more than 200,000 producers to downstream customers spanning food, feed, fuel, industrial and consumer products, ADM has an unparalleled ability to scale regenerative agriculture practices around the globe," said Paul Scheetz, director of Climate Smart Ag Origination at ADM. "We're proud of our groundbreaking work to support regenerative agriculture efforts, which was recognized with a grant from the U.S. Department of Agriculture through which we'll direct more funding directly to producers.
"We know producers have always been stewards of the land, and that this is their lifeblood," continued Scheetz. "We're excited to continue to invest to expand our unique array of re:generations™ benefits to bring even more of them into the program. We are helping create new value for our producer customers, while they reduce greenhouse gas emissions, increase soil carbon sequestration, improve water quality, and promote biodiversity."
ADM offers a menu-based program to ease use and adoption
The expansion will offer producers spanning 18 states and three Canadian provinces financial incentives and technical support for implementing practices including cover cropping, improved nutrient management and conservation tillage.
ADM is incentivizing multiple practices and performance outcomes spanning crops including corn, soybeans, peanuts and wheat. Producers who enroll receive premium payments ranging up to $25 an acre per year, and in some instances also receive an additional per bushel premium for grain delivered to ADM.
ADM designed re:generations as a menu-based program for ease of use and adoption by producers, including short-term agreements along with customized and localized support.
ADM will continue to expand the availability of Farmers Business Network's Gradable digital farm-management tool to simplify the re:generations enrollment process and provide a smooth but thorough data collection experience that allows ADM to pay producers quickly and easily following each program year.
In addition, technical assistance partners – including familiar independent organizations such as American Farmland Trust, Ducks Unlimited, Kansas Association of Conservation Districts and Practical Farmers of Iowa – will provide producer support on a state-by-state basis, including explaining program details and qualifications, and providing guidance and education for successful practice implementation.
"It's producers on a local level that are making huge strides for the planet and our collective future – and they're strengthening their own businesses at the same time," said Scheetz.
Learn more
This July and August, ADM program managers will begin conducting in-person informational meetings, educating producers on the company's program and offerings, and allowing them an opportunity to start the enrollment process.
Timing is ideal as producers consider their cover crop plan for the fall and planting decisions for the spring of 2024. Full information on how to enroll, as well as other details, can be found here.
"ADM's purpose is to unlock the power of nature to enrich the quality of life, and we cannot achieve that purpose without a strong and unrelenting focus on protecting our planet, our communities and our people," said Greg Morris, president of ADM's Ag Services & Oilseeds business. "Beyond that, sustainability is a driving our strategic efforts to get closer to our producer customers and create value across our broad range of customers.
"Our work to rapidly scale up our regenerative agriculture efforts to 4 million acres by 2025 is one of the key ways in which we're enabling our entire value chain to meet the demand for sustainably sourced products and helping to pave the way toward a more sustainable future," Morris concluded.