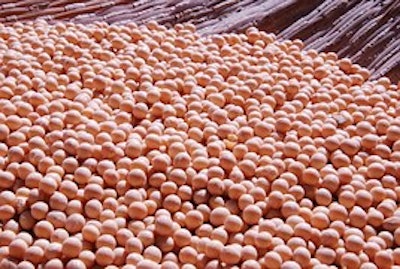 Chinese imports of soybeans will be guaranteed in quantity this year with steady market operations, meanwhile the area sown to soybean in China is expected to be expanded in 2019, said an agricultural ministry official on Wednesday.
The Global Times reports that Tang Ke, director of the department of market and economic information of China's Ministry of Agriculture and Rural Affairs, told a press conference on Wednesday that the total supply of soybeans, a crop highly reliant on imports, will be guaranteed and the domestic market is expected to grow steadily this year.
At present, soybean planting is steadily increasing in South America, in the new agricultural year. Argentina is expected to harvest an increase of around 17 million tons of soybeans compared with last year, while the US soybean inventory has also increased, Tang noted.