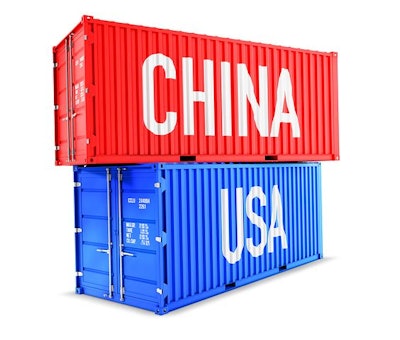 U.S. government data on Monday showed exports of soybeans to China picking up to the most in five months last week ahead of trade talks between the two countries in Shanghai, although the shipments were for beans bought months ago and new purchases have proven elusive.
According to Reuters, the U.S. Department of Agriculture said on Monday nine bulk U.S. soybean shipments carrying about 600,000 tonnes were inspected for export to China in the week ended July 25, the most for a single week since mid-February.
"Prices would be much higher if China was sticking to their word and buying tens of millions of tonnes," Terry Reilly, senior commodities analyst with Futures International, told Reuters.