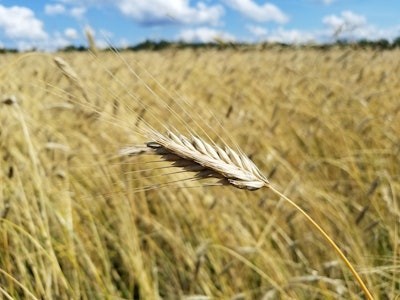 Cargill has informed Russia's Agriculture Ministry that it will stop exporting Russian grain from the start of the next exporting season, which begins July 1.
According to the RBC business daily, the company notified Russia's Deputy Minister of Agriculture in a letter that it does not plan to export grain from Russia "in accordance with the earlier discussion on grain exports and recommendations of the Ministry of Agriculture." At the same time, the company promised that shipments planned for the current 2022/2023 season would be carried out "in full in accordance with the existing quota."
In a comment to Reuters, the agriculture ministry said the "cessation of its export activities on the Russian market will not affect the volume of domestic grain shipments abroad. The company's grain export assets will continue to operate regardless of who manages them."
Cargill scales back investments due to Ukraine-Russia conflict
In a statement to Feed & Grain, Cargill said it has scaled back its business activities and stopped new investments in Russia, operating only essential food and feed facilities, in response to the war in Ukraine.
"However, as grain export-related challenges continue to mount, Cargill will stop elevating Russian grain for export in July 2023 after the completion of the 2022-2023 season," the company stated. "Cargill intends to continue shipping grain from Russia to destination markets in line with our purpose to nourish the world. Cargill's other essential food and feed activities, including starches and sweeteners, oils and fats, and animal feed are not impacted by these changes."
RBC noted Cargill will export about 2.2 million tons, or about 4% of all Russian grain exports, in the current agricultural season 2022/2023. In terms of shipments, Cargill ranks sixth among Russia's exporters.