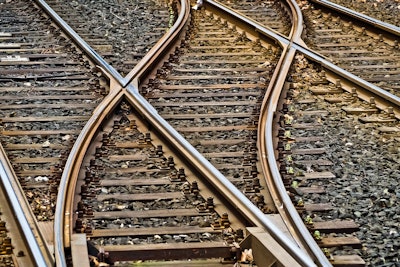 652234 | Pixabay.com
Revive Milling and Veal Farm Transload will leverage a new spur from Sandersville Railroad Company to transport refined grain ingredients and other agricultural products to food producers and biodegradable plastic manufactures.
The 4.5-mile-long Hanson Spur will connect the CSX Transportation rail line that runs along Georgia Highway 16 in Hancock County to the Heidelberg Materials aggregate quarry in Sparta, Georgia.
Revive Milling purchases and processes grain from its raw state to food ingredients, then sells and transports those refined ingredients to food producers. The mill is the only facility in Georgia certified by the Federal Drug Administration (FDA) as a non-GMO and organic milling facility.
"The Hanson Spur presents a unique opportunity for our customers and farmers across the region," said Cale Veal, managing member of Veal Farms Transload and Revive Milling. "The new spur will reduce our transportation costs on behalf of the farmers we work with and allow us to move agricultural products like soft red winter wheat, organic corn, rapeseed and soybeans into new markets."
The Hanson Spur will be Sandersville Railroad's first expansion in Hancock County. In addition to the economic growth brought by the spur, Sandersville Railroad anticipates supporting Hancock County's local initiatives. Veal Farms and Revive Milling join Pittman Construction and Heidelberg Materials as confirmed users of the spur line. Sandersville Railroad plans for the Hanson Spur to be fully operational by the end of 2024.
The Sandersville Railroad Company has taken numerous steps to ensure the safety and well-being of both the environment and the community. The railroad company said the route complies with the highest railroad design standards while minimizing any impact on sensitive environmental areas and taking measures to ease any disruption to the everyday lives of Sparta, Georgia, residents. The spur will have one trip per day Monday through Friday at 20 miles per hour or less.
"We are excited that the Hanson Spur will serve as an integral part of Veal Farms and Revive Milling's continued growth," said Ben J. Tarbutton, III, Sandersville Railroad president. "It gives us great pride to know that our rail spur will not only benefit our new partners but also aid farmers throughout the region."