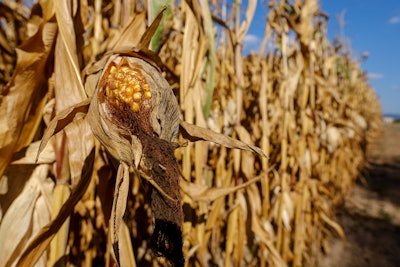 The USDA has released its World Agricultural Supply and Demand Estimates (WASDE) for March.
WHEAT: The 2019/20 U.S. wheat supply and demand outlook is unchanged this month. The projected season-average farm price is also unchanged at $4.55 per bushel.
COARSE GRAINS: This month's 2019/20 U.S. corn supply and use outlook is unchanged relative to last month. The season-average corn price received by producers is lowered 5 cents to $3.80 per bushel based on observed prices to date.
OILSEEDS: U.S. soybean supply and use projections for 2019/20 are mostly unchanged this month. With soybean crush and exports projected at 2.1 billion bushels and 1.8 billion bushels, respectively, ending stocks remain at 425 million bushels, down 484 million from last year's record. Soybean and soybean oil prices are reduced this month. The U.S. season-average soybean price is projected at $8.70 per bushel, down 5 cents. The soybean oil price is projected at 31.5 cents per pound, down 2 cents. Soybean meal prices are unchanged at $305/ton.
See the full report here.