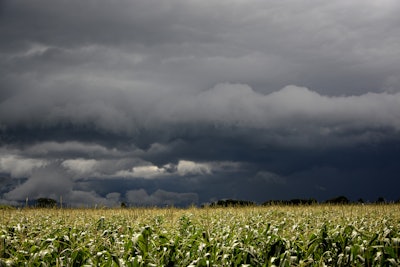 U.S. corn futures on Friday retreated from a near one-month high hit in the previous session, though the grain is set to post weekly gains of more than 5% amid concerns over widespread damage after a storm lashed a key U.S. growing region, reports Reuters.
Corn prices surged after a storm potentially affected 10 million acres of farmland in Iowa, the top U.S. corn growing state, according to state authorities.
The USDA said on Wednesday U.S. farmers would reap a record corn harvest and a second-biggest soybean crop, buoyed by favorable weather.