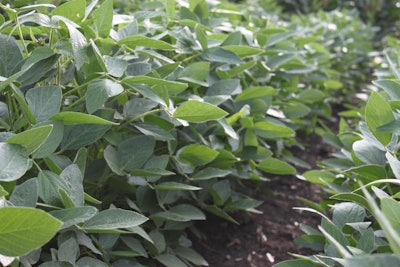 Today the U.S. Soybean Export Council (USSEC) launched its first Soy-Suite, where the council embarks on a journey to sit down with industry leaders from around the world.
Its goal, says Jim Sutter, CEO of USSEC, is to identify and discuss significant trends and uncover industry developments that impact ag businesses, as well as the future of global food and agriculture industry supply chains.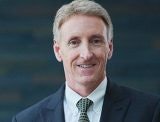 Sutter chatted with Joe Stone, who serves as a Cargill Board Director and head of Cargill's Agricultural Supply Chain Division which sources, trades, transports, and transforms grains and oilseeds commodities for the global food, feed, and fuel markets.
Stone also leads Cargill's corporate trading strategy. In this role, Stone and his team are pioneering new trading capabilities, technologies, data, and analytics for Cargill's businesses, which operate in the trade finance, freight, agricultural commodities, metals, and risk management sectors.
Below is a digested version of their remarks this morning from today's Soy-Suite.
Jim Sutter, USSEC: What kind of COVID-19 recovery do you foresee?
Joe Stone, Cargill: We're all ready for 2021. We're looking ahead with optimism. The resiliency is absolutely amazing – to keep supply chains flowing and food on tables has been amazing this year. The recovery from this pandemic will be bumpy and uneven. We see a lot of pent-up demand – people are ready to go places and eat out, so color us optimistic. Like I said, the recovery will be bumpy and uneven, but we're looking for a much, much better 2021.
Sutter: Let's take a look at global protein demand growth. Soy has enjoyed strong, consistent demand – it's up about 250% since 1990. Will that continue or change?
Stone: We're optimistic. And we're amazed at how China has recovered from African Swine Fever (ASF). We also see a large recovery in the food business. Dining habits have changed – because of COVID, people can't eat out as much, so we're optimistic about demand. As we sit here today, we're seeing some strong demand-driven markets which tend to be longer lasting. Dry weather in Argentina is causing some supply concerns. Now we may be transitioning into a rationing of demand. It usually takes a while to see signs and we're at the beginning of process. Will we have to ration? We're keeping an eye on the weather in Argentina.
Sutter: Is China demand growing?
Stone: The recovery of ASF and the swine herd in China has exceeded expectations. They've recovered quickly and they're in expansion mode, which is good for our demand. China has let reserve stocks go down over last 4 to 5 years. Stock levels need to be filled – there's a strong appetite on the corn and soy side. That will continue – we don't know for how long. China will also be a strong corn exporter. They have an emphasis on self-sufficiency, but Chinese demand is strong and real and is a positive for our grain markets
Sutter: What about new, emerging markets? What do you see there?
Stone: Southeast Asia is big market for us. We're very optimistic about that region. Africa is a broad market – and will be very important. Africa's on a slower trajectory. It's more evolutionary than revolutionary.
Sutter: There's a lot of interest in alternative meat products both globally and in the U.S. How do you see this moving forward? Will it coexist with traditional protein or expand?
Stone: Cargill is a protein company. We have billions in invested in traditional protein products and we continue to invest in it. We're on track to have 9.5 to 10 billion people in the world in the not to distant future – and it will take a lot to feed them.
Right now, food security is on the back burner, but that discussion will change. Plant-based, cell-based proteins will have a seat at the table. We continue to see the plant-based protein market growing – it's part of the solution to feed a growing and hungry world.
For more information on U.S. Soy Suites, click here.