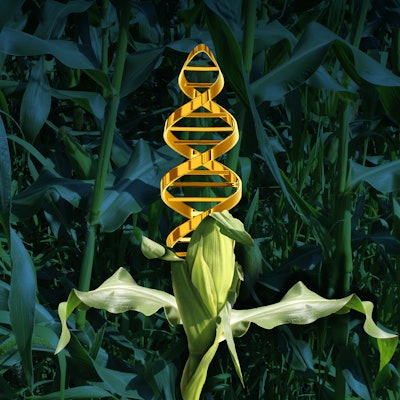 A coalition of leading food and agriculture industry stakeholders in both Mexico and the U.S. released a new study revealing the broad impacts of Mexico's proposed ban on biotech corn.
The report, which was conducted in September 2022 by World Perspectives Inc., reveals the proposed restrictions would adversely impact food security in North America and raise consumer prices for corn, basic foods and other critical products derived from corn, particularly in Mexico.
Beyond direct commodity impacts, the study shows that banning all biotech corn could affect Mexico's GDP to the point that it would fall by $11.72 billion over 10 years, and economic output would be reduced by $19.39 billion.
Additionally, there would be an annual loss of 56,958 jobs, which would reduce labor income by $2.99 billion.

Cost of corn would increase 19%, hitting the poorest the hardest

Should the proposed restrictions be implemented, the study found that the average cost of corn would increase 19% and tortilla prices would rise 16% on average.
In the first year of the ban, non-GM corn prices would rise 48% to $8.14/bushel and Mexico would pay an additional $571 million for imported corn.
Price increases in corn protein, fiber, oil and thousands of processed foods distributed by tens of thousands of Mexican food retailers would all incur price increases.
Presently, roughly 10% of the Mexican population lacks access to adequate food. Under the proposed ban, this level is expected to double or triple in the nine poorest Mexican states. The price of corn is the single largest indicator of access to food for Mexicans in the lowest income decile who spend roughly 52% of their funds on food.
Impacts on food safety
Three-quarters of processed foods use the starch, protein, fiber or oil from corn to make them safer, more nutritious, tasteful, more durable and more affordable.
Processed foods also provide consumers with greater variety and increased food security.
Corn is heavily used in processed foods because it has a long shelf life and is relatively inexpensive.
The GM corn ban could disrupt the supply of these ingredients essential to food processing, and thus reduce the availability or increase prices of
processed foods.
Trade relationship between U.S., Mexico essential

International trade is an essential part of U.S. economic activity – it supports millions of American jobs, drives economic growth, and increases global competitiveness, said Corn Refiners Association President and CEO John Bode.
"This latest report underscores the necessity of Mexican access to genetically modified corn, for both our countries' collective success and food security in North America," said Bode. "The U.S. and Mexican food and agriculture industries are eager for dialogue on the proposed restrictions and to strengthen cooperation on this issue."
The U.S.-Mexico trading partnership has contributed greatly to the food security and economic vitality of both countries, said National Corn Growers Association President Chris Edgington.
"That's why we should do everything possible to ensure that the relationship continues in a fair and mutually beneficial way," said Edgington.
Mexican animal production would contract

Additionally, the findings indicate that Mexican livestock production would contract, declining by an average of 1.2% annually.
Poultry production in Mexico would fall 17% in total
Hog production would contract 13%
Beef and dairy sectors would see their industries' outputs fall 9% and 8%, respectively.
For Mexico's poorest populations, prices could rise to the point that eggs become a luxury item which could cause the first drop in egg demand since 2017.
"We have seen the impact Russia's invasion of Ukraine has had on global food prices. Unfortunately, Mexico's barriers to biotechnology innovation will only exacerbate food price inflation for its most vulnerable citizens by disrupting supply chains and impeding producers' access to new technologies to bolster yields," added Dr. Michelle McMurry-Heath, president and CEO of BIO.
"To ensure producers have access to the technologies necessary to strengthen food security, improve sustainability, and tackle climate change, we urge Mexico to return to timely and science-based risk assessments of biotech traits for agricultural products, consistent with its international trade obligations."
U.S. producers want to challenge proposed policy
U.S. producers are also urging the U.S. government to challenge the proposed GM ban policy under a regional free trade agreement.
Washington could potentially raise a dispute under the agriculture chapter of the USMCA stipulating cooperation between members on an individual government's regulation of imports.
A dispute settlement can apply under some USMCA chapters when a country considers one member government has nullified or impaired a benefit that was in place when the pact was signed.