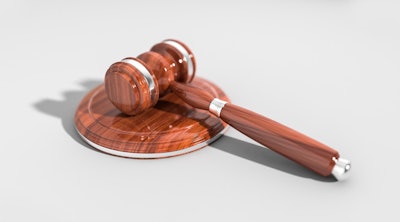 PIXABAY.com
A South Dakota grain dealer accused of violating state law won its case June 21 in front of state regulators.
Banghart Properties LLC, Gettysburg, South Dakota, had been given a cease and desist order in January. On Wednesday, the South Dakota Public Utilities Commission (PUC) voted unanimously that the grain dealer did not exceed the $5 million limit for grain purchases on its Class B license, reports AgWeek.
In its complaint, PUC staff had asked for a $70,000 fine against Banghart and recommended its Class B license not be renewed.
In addition to clearing the grain trader of license violations, the PUC granted Banghart Properties its new license, Keloland reports.
Banghart Properties must meet various additional reporting conditions, such as submitting quarterly reports, that other Class B license holders don't have.
The commission did find Banghart Properties guilty of twice failing to pay producers within the 30 days required by state law.
But because the state law doesn't provide a penalty for taking more than 30 days to pay, the commission didn't assess any financial penalty.
Banghart follows a different business model
According to the AgWeek report, Banghart does not have an elevator but typically picks up grain at the farm. It specifies that the title to the grain passes when the grain reaches its destination, not when Banghart takes delivery.
Banghart Properties is owned by Janice Banghart. Banghart convinced the three-member PUC that because the ultimate destination for much of the commodities it purchased was outside of South Dakota, those transactions did not count against the $5 million limit.
While PUC staff said Banghart "far exceeded" the $5 million per year limit of its Class B license, Banghart attorney Robert Konrad argued that with those out-of-state transactions off the books, it was under the limit.
The three commissioners also agreed that Banghart Properties wasn't guilty of buying grain without a state license.