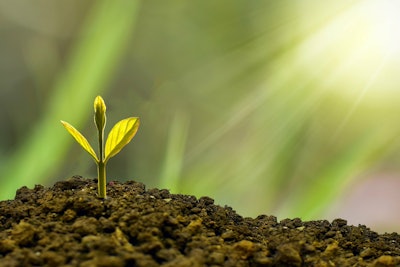 Anyone close to agriculture knows that in April and May, there is one thing on everyone's mind … planting. While getting the crop in the ground is important, there are some other things that need attention, especially among those with merchandising responsibilities in the feed and grain industry. Here are a few you may want to give some attention to while the crop is being sown.
The coming months provide opportunities in spreads, grain origination and selling grain. When captured, these opportunities can put the cherry on top of old crop margins and set you up with a firm foundation to build your upcoming merchandising year.
Don't forget your merchandising margins are composed of three components: sell basis, spreads and buy basis. How are you planning to capture success? Let's look at how this time of year warrants attention in each of these areas.
1. Sell last year's crop
This is the one component that is mostly focused on old crop at this point. There probably isn't much interest in buyers for the 2023 crop other than maybe some fall sales.
Now might be the time to get some of your harvest ownership sold if you must move bushels at harvest. If harvest basis deteriorates between now and harvest, it may squeeze some of your margins on the early bushels you've bought.
Back to old crop. How are you doing with your 2022 crop? This year has been mostly a flat to inverted market, and if you look back, you'll probably realize some of the best opportunities to sell basis are behind you. Regardless, what do you have left and how will you navigate the coming months while facing inverses? What is your plan?
As of today, the market is asking for the grain now, and it's not covering the cost of carry with spreads. Remember the general rule of thumb is that basis follows spreads. The market has shown in the last couple of years that basis won't fully make up for the cost of carry in most markets.
The idea is to get your long futures in the nearby so you can approach the inverses with confidence. This may best be accomplished by shorting your delayed priced/price later grain. Talk with your buyers to get sales lined up that work for you to carry and for them to secure supply. If you can't get that done, look for other outlets before the market falls off the inverse cliff.
2. Manage old crop spreads and work on next year's
For some of you it's been difficult to move your inventory both last year and this year. If you must carry an old crop and can't find a home for it, then you need to be very proactive on spread management.
While not impossible, it is unlikely for the market to gain carries when it has been trading inverses this time of the year. History tells us it's more likely to invert more from this point on. Again, the idea is to get as close to even or get your long futures in the nearby. If you can't get it done in by selling grain, then you may want to lock in the current spread and get those short futures on out where you think you'll be able to sell your cash grain.
Also, don't sleep on new crop spreads. If you look at spread histories, you'll find you usually have some opportunities in April following USDA's Prospective Plantings Report to get some new crop spreads set that may work for your plan.
If you haven't already, look at your grain flow for the 2023 crop, calculate your spread needs and get some spread targets working before the spring/summer rally hits and spreads go away. They can also work for you late in summer if the rally subsides and carry opportunities return.
3. Buy basis for the upcoming harvest
Regarding old crop, the current market structure doesn't tell you to buy grain, but sometimes you can't help it unless you're in drought areas (we do see you and feel for you).
For those who aren't, even though you want to get even or a little short, bushels seem to keep finding their way to your scale. Make sure you're buying a basis that works and that it's a part of your plan. Otherwise, your new ownership may make it difficult to make a margin with the summer inverses.
Regarding new crop, you may wonder how can you buy grain when everyone is getting ready or is already planting? I know it won't be easy, but it is worth the effort if you can get some ownership locked up for new crop and help your farmer customer grab some high prices.
Despite historically high prices for fall, a lot of farmers have been unwilling to sell. If not, help them identify where they would sell and get some targets working for them. Planting season is rally season most years, and if they're busy planting they're likely not paying attention to the market. Targets work 17.5 hours per day for them. Help them use this tool and pull more Chicago dollars into your backyard.
I know it's all too easy to get hyper focused on the primary task at hand. Many of us provide multiple services to our farm customers, but just because the most important thing is getting the crop in the ground doesn't negate the need to work on a few other things at the same time. Besides, that's life in ag anyway, right?
---
Dwayne Wilson is a grain merchandising specialist with White Commercial Corp. He works with both WCC's sales and merchandising support teams to help grain elevators across North America grow.