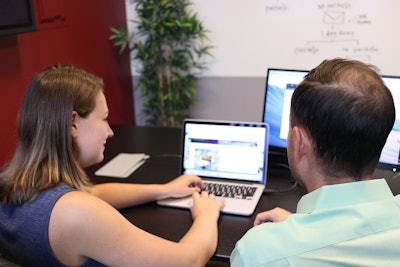 Cash or capital — money — is a necessary ingredient for any successful business. Generally the more of it you have … the better. "Dollars" (in some form) are used for all sorts of things essential to running your firm — financing inventory, investing in real estate, buildings, equipment; paying your employees and covering all the other expenses you incur as a result of running your business. Additional dollars sourced from retained earnings (profits from your business), loans (debt) or investments by the owners (owner's equity) can be used to fund growth.
Some business people might be of the opinion that it would be great if you could keep everything "in house," i.e. — you had enough initial investment cash or sufficient earnings and cash flow so that you did not have to deal with the banking industry/outside creditors. However, as economists, we would argue that for almost all feed and grain firms, banks provide a valuable service that can improve the return on your own or others' investment (owner's equity) in your company. In this month's column, we will discuss your relationship with your bank and the role they can play in helping make your feed and grain business successful.
What do you expect from your bank?
There are a number of services your banker may be able to provide your feed and grain business. In today's world of digital and online tools, many or most of the services discussed below are ones with which they can assist you (adapted from "5 Surprising Ways Your Bank Can Help Your Business," Inc. magazine).
Cash flow management
Cash flow is a challenge you have to deal with as manager. Planting and other spring work often brings the need to purchase inventory a couple of months before sales of the product will occur. In other situations, taking advantage of supplier discount programs may mean purchasing months before the sale. Financing that inventory/taking advantage of these programs may well require some planning with your banker. You should be prepared to examine the accounts receivable policies you have with your customers and the payables that you have with your suppliers as well -- in order to find ways to get paid faster or to take better advantage of trade discounts – better managing cash in the process.
Streamlining payroll and payments
Your banker may have digital and/or online platforms to help you automate functions like payroll and recurring payments to save time. Careful planning and strategy here can keep cash in your business until it needs to be transferred. Digital payroll solutions can deposit employee pay conveniently into their personal bank accounts. This can also allow you to better manage your day-to-day cash flow, since you are not waiting for checks to clear. Along with these services, your bank may assist you with handling tax withholdings and other state and federal law compliance.
Facilitating relationships
A good business banker should have a robust network of community/industry contacts and should be willing to leverage these relationships to assist your company. You should consider using your banker when you need professional recommendations such as an attorney, accountant, HR consultant or new vendor/supplier for IT services, and so on.
Aligning your banking and tax goals
Michelle Livingston, director of small business with Portland, OR-based Umqua Bank states – "With your taxes, your goal is often to show the least amount of income so that you can pay the least amount of taxes. But when you come to the bank and need that emergency line of credit, your banker is going to look at your tax return."
She suggests an annual meeting between your business, your banker, your accountant and your attorney if you utilize one to discuss your firm's goals and how you can work together as a team to achieve them.
Your knowledgeable advisor
You should meet with your banker at least annually to discuss your plans for growth or any other longer-term issues you are thinking through that might affect your need for capital and/or the structure of that capital (short, intermediate, long-term).
Ask them to perform an account review to evaluate your expenditures and identify potential ways to save money. In addition, a good business banker can help you identify and pursue important growth opportunities. Involving them in your business strengthens your relationship and can give you a great ally both within and outside of your community.
Leverage and its impact on your return on investment
In simple terms, leverage is the measure of debt (borrowed dollars) to equity (dollars the owners have invested in the business) in your feed and grain business. In general, raising capital for your firm can be achieved via three methods: investors or owners provide the funds (owner's equity); it can be borrowed (debt) typically from a bank; or it can come from your business profits (retained earnings).
Debt financing means borrowing money that is to be repaid over a period of time, usually with interest. This is where your banker comes in – as they can be the source of this debt – and this is one of the reasons banks exist – to loan capital to individuals and businesses.
While using debt to grow your business has attendant risk (discussed in a bit more detail below), if your business is profitable using debt or leverage can increase the owners' return on investment (ROI) as discussed below – as you are using someone else's money to make money for you.
"In our example (see box above), Grain Elevator B (above) has a significantly higher return on investment because it is profitable and is more highly leveraged.
We must state some caveats about risk here.
Companies that are highly leveraged may be at risk of bankruptcy if they are unable to make payment on their debt.
Highly leveraged firms may be unable to find new lenders if they need one, or their current lender may be unwilling to loan them additional funds which may prevent them from taking advantage of new opportunities that emerge.
Heavily leveraged businesses may experience continuing cash flow problems as they grow.
While we are not necessarily promoting the use of debt, we would emphasize that it can be used prudently as a tool to grow your business and improve your return on investment.
How to be your bank's best customer
So what relationship do you want with your banker? For it to be beneficial to both parties, we would advocate you be proactive and communicate regularly. If you are experiencing cash flow problems, talk with your banker, seek their input, and discuss the ways you are working to address the problem (such as: better communications with your customers, adjustment of your credit terms to encourage more timely payment, better determination of customer credit worthiness). Your bank can provide operating loans to help meet these short-term cash flow needs.
As mentioned above, share your ideas about growth and how you anticipate achieving that growth. Short-term financing can assist with the purchase of rolling stock like bulk feed trucks, grain bins or new feed mixers. Longer-term financing can help you buy additional land and/or facilities for expansion.
If you work hard on the relationship with your bank and value it, share your satisfaction with others – your banker will appreciate your word of mouth.
Banking on the future
In their book "Money, Banking and Financial Markets," authors Lawrence Ritter, William Silber and Gregory Udell posit that "money in the modern economy is sometimes viewed as the lubricant that greases the wheels of economic activity."
Money is one of the ingredients for a successful business. Your banker can be an appropriate source of money via loans, as well as a trusted advisor for your successful grain and feed business – and can help you bank on the future. ■
About the authors:
Dr. John Foltz is Chair, Department of Animal Sciences, The Ohio State University, Columbus, OH, and Dean Emeritus, College of Agricultural and Life Sciences and Professor, University of Idaho, Moscow, ID.
Dr. Akridge is Provost and Executive Vice President for Academic Affairs and Diversity and Professor, Department of Agricultural Economics, Purdue University.