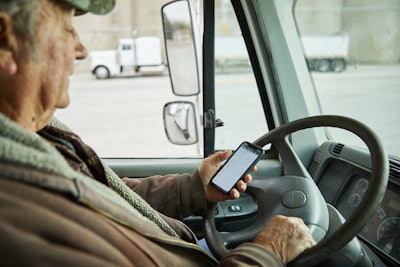 How growers and grain operations work together is changing drastically. In today's world, a digital platform is often how these two groups interact now.
In the last month, two new tech products have been launched that are designed to make it easier for grain facilities and producers to work together efficiently.
In April, Bushel, a provider of software technology solutions for growers, grain buyers, protein producers and food companies, launched its Offer Management System (OMS), a full-service solution for creating and managing cash bids and offers and performing hedge management.
Bushel OMS provides direct business ties among grain companies, their growers, and the futures market. Users of OMS use a simple interface to manage their grower's offers, including cash, hedge-to-arrive and basis contracts, quickly and confidentially.
Bushel OMS allows growers to submit offers through its Bushel-powered apps and grain buyers to manage and hedge all offers, regardless of how they are submitted.
"Bushel continues to build the 'last mile' of communication between growers and grain buyers," says Ryan Raguse, founder. "With 25,000 growers using Bushel-powered apps provided by their local grain facility today, our team at Bushel is focused on continuing to provide technology that strengthens relationships between two critical parts of the agriculture value chain – growers and grain buyers. This is not a marketplace. We are not creating another middleman. This is a tool for grain buyers to do business directly and digitally with their growers."
The Bushel OMS is Futures Commission Merchant (FCM) agnostic and positioned to work with participating grain accounting systems. Bushel OMS provides grain buyers a tool to power:
One-stop cash bid management: Enter cash bids in the OMS and populate cash bids in Bushel-powered apps and websites, eliminating logins to multiple platforms and databases.
FCM agnostic digital platform: Manage futures orders across multiple FCMs within a single digital platform.
Zero-touch working order adjustments: Automatically revise offers when the basis moves.
Grower/merchandiser offer transparency: Easily view offer price, quantity, and status visible, regardless of which party entered the information into the system.
Universal commodity management: Manage any commodity – no futures contract required.
Reduced slippage: Reduce error and omission points and increase bushel value.
"The Bushel team is nimble and knows how to build software that is intuitive, easily adopted and useful," says Raguse. "We have prioritized the development and launch of Bushel OMS due to current conditions. It's one more way we can provide value to our customers and the growers they do business with."
With a mission to connect and enhance the grain industry through digital infrastructure, Bushel software provides real-time account information directly to growers by integrating into a grain elevator's accounting system and market feeds.
Offered through elevator-branded apps, Bushel powers real-time scale tickets, contracts, commodity balances, futures, prepaids, cash bids, e-sign and contract management.
Chicago-based R.J. O'Brien & Associates (RJO), an independent futures brokerage and clearing firm in the U.S., and Greenstone Systems, a provider of integrated agricultural accounting and management software, have partnered to digitally connect and automate origination, merchandising and hedging for U.S. grain companies through the Hrvyst initiative.
The integration will be piloted at several locations throughout the country with broad commercial availability expected this summer.
Hrvyst is a purpose-built agritech application created by RJO for the commercial grain industry that automates hedging by digitizing the entire grain origination and merchandising process.
It electronically links grain offers, purchases and sales to the futures market and to the grain company's Enterprise Resource Planning (ERP) system. The platform is broker-agnostic so it can be used by commercial grain elevators and linked to their existing brokerage firms.
Greenstone's MyGrower is the mobile engagement platform that enables growers to access real-time account information from the AGRIS ERP system anywhere, anytime. It seamlessly connects growers to their elevators so they can operate their business on-the-go.
Through this new integration, the MyGrower platform moves beyond a mobile engagement platform and resource into a transaction-generating tool that can help originate more bushels and facilitate hedging against activity in the cash market. Offers created with MyGrower can instantly flow into and be managed and hedged by Hrvyst while the AGRIS ERP system updates in real time.
"Grain companies are forced to rely on manual processes to string together disconnected workstreams for buying or selling grain and managing hedges," says Kirk Bonniwell, senior managing director, Hrvyst. "This kills productivity and introduces unnecessary risks. Too often, it also contributes to missed origination and merchandising opportunities. Integrating the Hrvyst and Greenstone platforms mitigates those risks and offers the grain industry an opportunity for straight-through processing capabilities enjoyed by other industries for years."
Mike Terning, head of product with Greenstone Systems, says customers wanted a connected solution from the grower to the hedge management trading system to the accounting system.
"Our combined integration will help grain originators and merchandisers increase engagement with farmers and reduce hedge slippage," says Terning. "It will also greatly increase efficiency and accuracy as accepted offers automatically flow from the Hrvyst trading system into the AGRIS platform."
The agricultural industry has faced enormous challenges over the past few years, which are only magnified as the world is dealing with the effects of COVID-19.
It's more important than ever that those in the grain industry make use of the tools that reduce risk, while ensuring the uninterrupted operation of the food supply chain.
"Our partnership can help those in the grain industry meet those goals and remain properly and precisely hedged in real time, without waiting hours or days to know where they really stand," says Bonniwell.