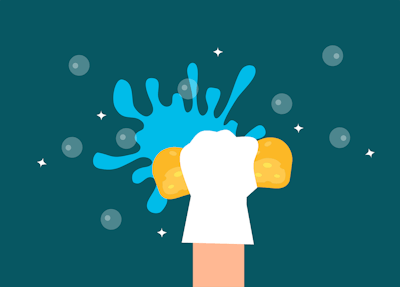 The colder winter months may be the best time for grain operations to clear much-needed maintenance and housekeeping tasks off their lists.
Fires and explosions, typically caused by dust accumulations, are top safety concerns for grain operations.
Grain dust explosions are often severe, involving loss of life and substantial property damage. Grain dust is highly combustible and can burn or explode if enough becomes airborne or accumulates on a surface and finds an ignition source (such as hot bearing, overheated motor, misaligned conveyor belt, welding, cutting and brazing).
OSHA standards require grain dust and ignition sources be controlled in grain elevators to prevent these deadly explosions.
With that in mind, here are three items to complete before spring arrives to keep dust accumulations under control.
1. Create a housekeeping plan
According to OSHA, grain handling facilities must develop and implement a written
housekeeping program that establishes the frequency and methods determined best to reduce accumulations of
fugitive grain dust on ledges, floors, walls, beams, equipment and other exposed surfaces.
In addition, the housekeeping program for grain elevators must address fugitive grain dust accumulations at priority housekeeping areas, including:
Floor areas within 35 feet of inside bucket elevators
Floors of enclosed areas containing grinding equipment
Floors of enclosed areas containing grain dryers located inside the facility
Other areas to keep an eye on include motors, critical bearings and other potential ignition sources in the work areas. The areas around bucket elevator legs, milling machinery and similar equipment should also be given priority in the cleaning schedule.
Each housekeeping program should specify the schedules and control measures which will be used to control dust. The method of dust disposal – whether swept or vacuumed – should also be planned.
One more item to consider in your housekeeping program — a contingency plan to respond to situations where dust accumulates rapidly due to a failure of a dust enclosure hood, an unexpected breakdown of the dust control system, or an inadvertently knocked open dust-tight connection.
Grain and product spills are not considered fugitive grain dust accumulations. The housekeeping program, however, must address procedures for removing such spills from the work area.
2. Removing dust accumulations
Almost all grain facilities will require some level of manual housekeeping at some point. According to OSHA, employers must immediately remove any fugitive grain dust accumulations whenever they exceed 1/8 inch in priority housekeeping areas or demonstrate, through the development and implementation of the housekeeping program, that equivalent protection is provided.
Methods such as vacuuming or sweeping with soft bristle brooms will minimize the possibility of layered dust being suspended in the air as it's being removed.
Dust may accumulate in inaccessible areas where ladders or scaffolds might be necessary to reach them. In these areas, you may want to consider using compressed air and long lances or consider the periodic use of water and hose lines to wash down these spaces.
Specify compressed air or water methods in the housekeeping program along with appropriate safety precautions, including the use of personal protective equipment like eyewear and dust respirators.
Keep in mind, the use of compressed air to blow dust from ledges, walls and other areas is only permitted when all machinery with an ignition source in the area is shut down and all other known potential ignition sources in the area are removed or controlled.
Remember, grain operations must make every effort to minimize dust accumulations on exposed surfaces since dust is the fuel for a fire or explosion. It's recognized that an 1/8 inch of dust accumulation is more than enough to fuel such occurrences.
3. Preventive maintenance and inspections
While OSHA does not mandate a written preventive maintenance program, all electrical and mechanical equipment must be kept in good operating condition.
Preventive maintenance procedures should include:
Regularly scheduled inspections of the mechanical and safety control equipment associated with dryers, grain stream processing equipment and dust collection equipment, including filter collectors and bucket elevators
Lubrication and other appropriate maintenance in accordance with manufacturers' recommendations or as determined necessary by operating records
Any dust collection systems that are malfunctioning or operating below designed efficiency must be promptly corrected. Overheating bearings and slipping or misaligned belts associated with inside bucket elevators must also be quickly fixed or removed from service.
For each inspection, maintain a certification record that shows the date of the inspection, the name of the person who performed the inspection and the serial number (or other identifier) of the equipment inspected.
Always follow correct lock-out/tag-out procedures during inspections. ■
Inspection Tips
Remember to shut off all power and use safe practices, including lock-out/tag-out procedures
Carefully inspect and clean all control boxes and any sensors. If any component looks questionable, replace it
Check all belts for proper tension and replace any belt that looks questionable in any way
Inspect chains and drives for tension and lubricate
Remove any debris from inside and outside the dryer, auger, drag and bin
Lubricate all greaseable bearings on dryers, conveyors and other equipment
Make sure safety cages are secure and all safety shields on motor drives and dump points are in good condition
If any wearable components such as augers, bearings, belts or sensors show damage or are even nearing failure, replace them
Information provided by GSI