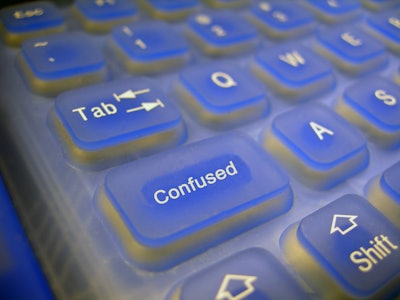 In April of 2013, the Occupational Safety and Health Administration ("OSHA") declared that protecting temporary workers would be among the Agency's highest priorities, and that has proven through into 2014 with the roll-out of OSHA's Temporary Worker Initiative. OSHA maintains that temporary employees are entitled to the same safety and health rights as other workers. Obviously no one would dispute that, but the question remains, who is responsible under the law – the staffing agency or the host employer -- when a temporary worker is exposed to hazards in the workplace?
Issues Prompting OSHA's Temporary Worker Initiative
Although OSHA has regulated the treatment of temporary workers for many years, its new focus on protecting temporary workers has been sparked by several concerns. Most prominent among is the surge (and expected continued growth) of the temporary workforce, the nature of the work performed by temporary workers, and recent fatalities among temporary workers.
The Impact of the Affordable Care Act
The treatment of temporary workers is expected to gain greater significance as the Affordable Care Act ("ACA") is fully implemented. The ACA will require employers with 50 or more workers to provide affordable health insurance coverage to employees who work at least 30 hours per week. This will likely lead employers to use more part-time work to remain below the 50 employees working 30-hours per week threshold. When Massachusetts independently implemented its own version of the ACA, temporary employment in Massachusetts increased 6x greater than it did in the rest of the country. With an increase in the use of temporary workers, it will become even more important for employers to understand the scope of their OSHA responsibilities to temporary workers.
The Nature of Temporary Workers' Employment
OSHA reports that temporary workers are at increased risk of workplace injury, especially because workers enter a new jobsite several times a year. Additionally, OSHA thinks that employers are less willing to devote resources to training temporary workers because they may only be around a few days or weeks. OSHA believes that employers tend to use temporary workers to do the most unpleasant or dangerous jobs to shield their full time employees from those tasks, and also as a way to avoid meeting compliance obligations under the OSH Act. Finally, the Agency has expressed concerns that temporary workers are more vulnerable to safety related retaliation because their employment status is tenuous.
Recent Fatalities on the First Days on the Job
At a webinar last July, the Director of OSHA, David Michaels, discussed a surge in temporary worker fatalities, many occurring during their first days on the job. Michaels described fatalities where temporary workers were exposed to dangerous heat stress, chemical and fall hazards without proper personal protective equipment, and exposure to hazardous energy without the protections of proper lock out/tag out devices. He suggested this trend was the result of host employers not providing adequate training for temporary workers in the potential hazards at the new job site and in the measures they can take to protect themselves.
OSHA's Temporary Worker Initiative
Given the growing size of the temporary workforce, and the high number of temporary workers suffering serious workplace injuries, OSHA announced the launch of a Temporary Worker Initiative, to ensure that staffing agencies and host employers understand their safety and health responsibilities under the Occupational Safety and Health Act. Although there exists numerous types of part-time and contract employment relationships, for purposes of the Initiative, OSHA defines "temporary worker" to include only one who is working under a host employer/staffing agency employment structure.
OSHA's stated goals for the Temporary Worker Initiative are to:
Protect temporary workers from workplace hazards;
Ensure staffing agencies and host employers understand their safety and health obligations; and
Allow OSHA to learn information regarding hazards in the workplaces utilizing temporary workers.
To achieve these goals, OSHA has been producing compliance assistance materials, such as fact sheets and webpages, conducting outreach to affected stakeholders, and of course, exercising its enforcement hammer. OSHA's Director of Enforcement issued a memorandum to its Regional Administrators instructing them to increase efforts to investigate employers' use and protection of temporary workers. Specifically, OSHA directed its compliance safety and health officers (CSHOs) to specifically explore the presence of temporary workers during every inspections they conduct, regardless of the purpose of the inspection or the nature of the employers' business, and determine whether any temporary workers found are exposed to violative conditions. The CSHOs were also directed to review records and conduct interviews to assess whether these workers have received required training.
Furthermore, to develop more information about the nature of the nation's temporary workforce, CSHOs were also instructed to collect and code during these inspections some additional information (e.g., names of the temporary workers' staffing agencies, the agencies' location, and the supervising structure under which the temporary workers are reporting). This data collection exercise will allow OSHA to identify industries that most often use temporary workers and target them for future enforcement programs.
From an enforcement standpoint, the five most frequently cited violations at workplaces with temporary workers include:
Hazards requiring lock out/tag out protections
Fall Protection
Hazard Communication
Electrical hazards
Powered Industrial Trucks
This list has a clear focus on training.
As part of the Temporary Worker Initiative, OSHA is also working with staffing agencies and their trade associations, such as the American Staffing Association to:
better understand the nature of the temporary worker industry;
increase awareness of safety and health responsibilities shared by staffing agencies and host employers; and
identify and develop best practices and other guidance.
On November 21, 2012, OSHA issued an interpretation letter offering guidance on which entity is responsible for certain OSHA safety requirements between temporary staffing agencies and hosts. The issues addressed in the letter included: injury and illness recordkeeping, training, and chemical hazard communication. OSHA has since expanded on the guidance about these compliance issues in a series of compliance assistance tools released in conjunction with the Temporary Worker Initiative.
In each of these areas, OSHA's enforcement philosophy begins with the premise that the staffing agency and host employer are both responsible in varying degrees for ensuring that training, hazard communication, and recordkeeping requirements are fulfilled. The key consideration in determining which entity will be held accountable (i.e., cited for a violation), however, is generally the entity controls the means and methods of the work being performed.
Training
In terms of training, there are specific OSHA standards that include training requirements across various industries, types of worksites, and job duties. Where these requirements apply to the work of a temporary worker, in general, it is the responsibility of the staffing agency to provide a basic level of training prior to sending the temp workers to a host's facility. In most cases, however, OSHA will assume that the host employer is in a better position to provide workplace-specific training appropriate to the employees' particular tasks or the specific hazards they may face, so that duty falls to host employers. Even for the training that host employers should provide, OSHA still expects the staffing agencies to monitor the training provided, and have a reasonable basis for believing the host employer's training adequately addresses potential hazards.
Hazard Communication
A specific type of training, chemical-related hazard communication training, illustrates a prime example of the shared responsibility OSHA promotes. Per OSHA's guidance, both the staffing agency and the host employer must ensure temporary employees are effectively informed of exposures to hazardous chemicals because the staffing agency actually employs the temporary worker and the host employer creates and controls the chemical hazards they may encounter.
In this context, OSHA suggests that the staffing agency, which maintains a continuing relationship with its employees even when they are at the host employer's worksite, must at a minimum inform employees of the general elements of OSHA's Hazard Communication Standard and then ensure the host provides adequate site-specific training. The host, according to OSHA, bears the primary responsibility for training because the host is better positioned to inform workers of chemical hazards specific to their worksites.
Injury and Illness Recordkeeping and Reporting
The responsibility to record injuries is based upon which employer supervises the temporary worker's day-to-day tasks. The OSHA regulation on recordkeeping addresses this issue expressly. For recordkeeping purposes, day-to-day supervision occurs when, "in addition to specifying the output, product or result to be accomplished by the person's work, the employer supervises the details, means, methods and processes by which the work is to be accomplished."
When the host employer has full supervisory control over employees, the host employer is responsible for recording and reporting injuries and illnesses of temp workers. When only the temporary staffing agency exercises day-to-day supervision over employees, the temporary staffing agency is responsible for recordkeeping. Where the staffing agency and host employer share supervisory roles, OSHA advises that the two employers reach an agreement regarding safety and health responsibilities, including recordkeeping. In its 2014 Bulletin, OSHA expressed its view that most often the host employer exercises day-to-day supervision over temporary workers.
Five Recommendations and Best Practices
Due to the unique nature of the temporary worker, staffing agency, and host employer working relationship and the current intense enforcement environment, staffing agencies and host employers should consider taking some or all of the following steps:
The temporary staffing agency and the host employer should set out their respective safety-related responsibilities in their contract, to ensure there is clear understanding of each employer's role. Note that you cannot contract away OSHA obligations, but a clear contract will have avoid certain duties falling through the cracks and not getting done by either party.
Both employers should conduct new hire/new project safety orientations. They should work together to ensure all workers on new projects or workers newly placed are given an orientation before work begins that includes information on both the applicable general safety and health topics and worksite specific issues.
Both employers plus the temporary workers themselves should maintain open and effective communication to ensure that injuries and illnesses are promptly reported and reviewed, underlying hazards are corrected, and concerns can be raised to the host and staffing agency before injuries occur. Likewise, workers should alert their staffing agency if work is outside the scope of their assigned duties. Additionally, the staffing agency should verify that training and other host employer responsibilities are being performed.
Both employers should perform a hazard assessment of the worksite. Typically, the host employer has already performed a hazard assessment, but the staffing agency should also be made aware of the hazards. Staffing agencies need not become experts on specific workplace hazards, but they should at least determine: (a) what conditions exist at the host employer's worksite; (b) what hazards may be encountered; and (c) how best to ensure the temporary workers' protection. Staffing agencies can accomplish this by visiting the worksite, performing their own assessments, requesting, and reviewing the host employer's hazard assessments, and/or reviewing recordable injuries and illnesses at the prospective worksite.
Host employer should evaluate whether temporary workers may be treated by the Department of Labor as the host's direct employee, and respond accordingly. The responsibilities of the host employer are different and more extensive if the temporary worker is treated as an actual employee, and the label the host applies to the worker is not necessarily controlling. If the worker is considered an employee, the safety related responsibilities are no longer "shared" between the host and staffing agency -- all requirements shift to the host employer.
Authors:
Eric J. Conn is Founding Partner and Chair of Conn Maciel Carey's OSHA Practice Group.
Lindsay A. Smith is an Associate. For more information, visit www.connmaciel.com.