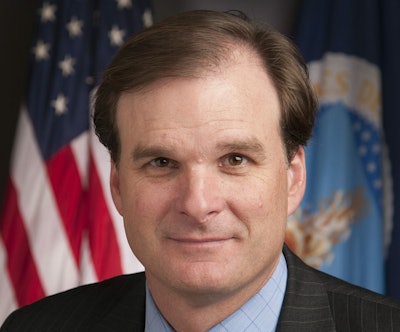 The annual Animal Agriculture Sustainability Summit will once again be held at the 2023 International Production & Processing Expo (IPPE) in Atlanta.
Sponsored by the U.S. Poultry & Egg Association (USPOULTRY), the American Feed Industry Association (AFIA) and the North American Meat Institute (NAMI), the Animal Agriculture Sustainability Summit is scheduled from 9 a.m. to 12 p.m. in room B407 on Tuesday, January 24, and is free to all registered IPPE attendees.
The USDA Under Secretary for Farm Production and Conservation of Robert Bonnie will be the keynote speaker. He will present on the topic, "Partnerships for Climate-Smart Commodities Grants: Insights into the Benefits the Animal Agriculture Industry Can Realize."
Bonnie will also share specific examples of some of the funded programs, plans or ideas for accounting and monetizing emissions reduction technologies linked to poultry and livestock.
"As a valued partner of the animal agriculture industry, we applaud USDA's multi-billion dollar investment to support climate-smart commodities that stand to open new markets and extend our efforts to be more sustainable," said organizers of the Animal Agriculture Sustainability Summit.
Following Bonnie's presentation, representatives of the meat, poultry and egg, and animal feed industries will share updates on industry programs or tools to advance their aspirations of producing more protein in a sustainable fashion, followed by a Q&A session at the conclusion. The speakers for this portion of the program include:
The Protein PACT
Eric Mittenthal, chief strategy officer, NAMI
Institute for Feed Education & Research and American Feed Industry Association
Laura Moody, executive director, Institute for Feed Education & Research
U.S. Roundtable for Sustainable Poultry & Eggs
Ryan Bennett, executive director, USPOULTRY/International Poultry Welfare Alliance
The program will include a ceremony announcing the winners of USPOULTRY's Family Farm Environmental Excellence Awards for 2023.
For more information on the animal Agriculture Sustainability Summit, visit ippexpo.org and click the education tab.