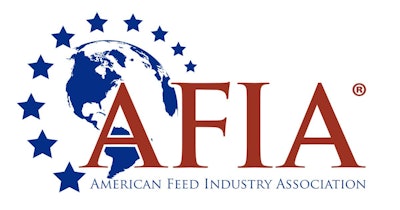 The American Feed Industry Association (AFIA) has opened registration for its Liquid Feed Symposium (LFS) being held September 12-14 in Louisville, Kentucky.
Hosted by AFIA's Liquid Feed Committee, the symposium focuses on current issues, growth, education, and development in regard to the liquid feed industry. The symposium is designed to promote all segments of the liquid feed industry, including manufacturers, nutritionists, equipment manufacturers, sales and marketing, and additional industry support companies.
"LFS is a great event to attend if you are involved in the liquid feed business because it offers an opportunity to network and learn about such a specialized part of the overall industry," said Paul Davis, Ph.D., AFIA's director of quality, animal food safety and education. "Repeat attendees come year-after-year to see old friends and hear updates, such as how the weather will affect their businesses."
LFS attendees can expect to learn about a range of current issues from the impacts of replacing soybean hulls with molasses during the receiving period of feedlot calves to marketing and product placement in Yellowstone.
In addition, AFIA inducts a leader in the liquid feed industry into its Liquid Feed Hall of Fame each year at the symposium.
The Liquid Feed Hall of Fame recognizes and honors individuals who have made significant contributions to the science and growth of the liquid feed industry. Nominations for the Liquid Feed Hall of Fame are open until July 28.
More information on the Liquid Feed Symposium can be found here.