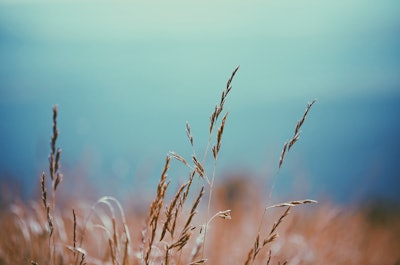 USDA Shows Minor Dip in Crop Conditions
On Monday after the close, USDA pegged the U.S. corn crop at 77% good-to-excellent. That's off slightly from last week's reading of 78%. MO and SD continue to see falling conditions with MO down 11% on the week to 56% and SD off 7% to 63%.
Soybeans also saw a modest dip to 74% from 75% last week. MO & SD were again states where the condition scores deteriorated with 48% and 60% of the crop rated good-to-excellent, respectively.
The U.S. winter wheat harvest was 14% completed, up from 9% last week.
Export Sales Announcements
Private exporters reported to the U.S. Department of Agriculture export sales of 152,000 metric tons of corn for delivery to Mexico. Of the total 114,000 metric tons is for delivery during the 2017/2018 marketing year and 38,000 metric tons is for delivery during the 2018/2019 marketing year.
U.S. - North Korea Summit Ends
U.S. President Donald Trump and North Korean leader Kim Jong Un pledged to work toward complete denuclearisation of the Korean peninsula, while Washington committed to provide security guarantees. Details were sparse while the grins were broad from this historic meeting that left the world breathing a modest sign of relief.
While not directly linked to U.S.-China trade tensions, the broader market may take some solace in hoping this step of political normalization will have positive reverberations into trade issues.

Ukraine Wheat Crop
The UkrAgroConsult agriculture consultancy on Tuesday cut its forecast for Ukraine's 2018/19 crop year wheat by 3% to 25.5 MMT. That's off from 26.5 by USDA in their May forecast. The Ukrainian state hydrometeorological centre said last week that drought in eastern and southern regions could shrink Ukraine's 2018 wheat harvest by 15-30 percent below original forecasts. UkrAgroConsult said drought could also affect late crops like corn noting that while current weather is not critical, that lack of timely rains could limit corn plantings as growers are expected to prefer sunflowers.

South Korea Feed Buyer Back for Corn
South Korea's Major Feedmill Group (MFG) purchased about 70,000 MT of corn to be sourced from optional origins in an international tender for up to 140,000 MT. Since June, South Korea feed buyers have bought 1 MMT in the global corn market.
The risk of trading futures, hedging, and speculating can be substantial. FBN BR LLC (NFA ID: 0508695)