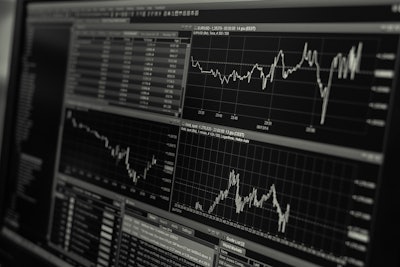 Tariffs on EU, Canada and Mexico Imposed
The White House announced on Thursday it would enact tariffs on steel and aluminum against the EU, Mexico and Canada. The tariffs, originally proposed two months ago had been on hold, but the surprise announcement yesterday said they would be enacted today caught the global economy off guard. Canada and Mexico retaliated with levies on billions of dollars of U.S. goods from orange juice to pork and the EU Union was set to tax bourbon whiskey and Harley motorcycles after Washington risked a global trade war by imposing steel and aluminium tariffs. Lean Hog futures plunged 3% yesterday on the news as Mexico buys $1.5 billion in US pork products.
China Bought US Beans
China's state controlled trading firm COFCO was said to have bought US soybeans in recent days, but the future outlook is muddied by rekindled trade issues. Earlier this week the White House announced tariffs on $50 billion of imports from China unless it addressed the issue of theft of American intellectual property.
European Commission cuts monthly forecast of 2018/19 EU common wheat production to 140.3 MMT from 141.5.
More South Korea Corn Activity
The Korea Feed Association (KFA) purchased about 60,000 MT of corn to be sourced from optional origins in a tender which closed on Friday.
Export Sales
A solid week for old-crop corn coming in just below 1 MMT on the week, which was just slightly below the upper end of expectations and seasonally strong for this time of year. OC beans were light, falling below the bottom of trade expectations, but NC was slightly higher than the upper range at 771,600 MT. Nonetheless, we need to see 1 MMT of NC bean sales per week to see biz start to normalize towards historical standards.
| | | | |
| --- | --- | --- | --- |
| | Actual | Estimated | Last Week |
| Wheat-OC | 29.5 | (-100)-100 | 112 |
| Wheat-NC | 270.9 | 150-450 | 340 |
| Corn-OC | 993.1 | 700-1,000 | 854 |
| Corn-NC | 149.3 | 150-350 | 273 |
| Soybeans-OC | 273.4 | 300-600 | -139 |
| Soybeans-NC | 771.6 | 350-750 | 6 |
| Soymeal-OC | 140.7 | 100-400 | 239 |
| Soymeal-NC | 2.3 | 0-50 | |
The risk of trading futures, hedging, and speculating can be substantial. Grain Hedge is a Branch of Foremost Trading LLC (NFA ID: 0307930)