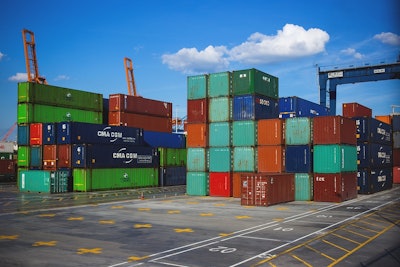 Corn And Soy Export Sales Both Come Up Short Following Large Cancellations
The USDA's Weekly Export Sales report pegged corn export sales for 382,000 MT, falling 62% from the previous week and missing the trades expectations. Several countries reported reductions of corn sales in the period of Oct 5-Oct 11, including 326,500 MT to unknown destinations. The countries reported to be doing the most buying were Mexico, Colombia, and Japan. Soybean sales also came in much lower at 293,600 MT, again missing expectations due to large amounts of cancellations, notably a reduction of 694,400 MT from Unknown destinations. Top buyers of US soybeans were Spain, the Netherlands, and Mexico. Sales of wheat rose nearly 40% from last week to 476,000 MT, right in the middle of the range of analysts expectations. Major purchasers were Bangladesh, Japan, and Unknown destinations.
Ethanol Production Drops to Lowest in 6 Months as Supplies Continue to Grow
The Energy Information Administration reported that ethanol production in the week ending on Oct 12 was 1.011 million barrels per day, the lowest production rate since April 20, 2018. This is 29,000 barrels per day less than the previous week. Ethanol stockpiles continue to grow amid declining demand, reaching 24.130 million barrels, marking the highest levels since March 9, 2018. Ethanol producers continue to face poor margin environments despite President Trump requesting removal of the ban on year-round E15 sales. The EPA expects to end deliberations on lifting the ban in May 2019, before summer driving season begins.
Drier Weather Expected Over Much of Corn Belt, Cold Front Moves Across the East
The forecast calls for little to no precipitation over the West and Central Corn Belt for the next 5 days, ideally giving wet fields a chance to dry out and harvest to resume. Indiana, Michigan, and Ohio may see light rains or snow over the next week and temps are expected to drop to the upper 20s. The National Weather Service has issues freeze warnings in these states. Heavy rains are expected to continue in central Texas, which has been causing severe flash flooding that has destroyed a bridge and killed 1 person.

The risk of trading futures, hedging, and speculating can be substantial. FBN BR LLC (NFA ID: 0508695)