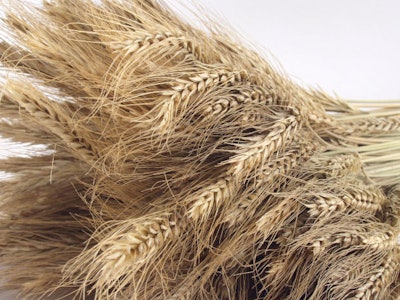 EU Expands Wheat Acres; Reduces Rapeseed Area
Farmers in the largest four European Union wheat producers have expanded wheat sowings, partly because dry weather prevented rapeseed plantings. In the EU's largest wheat producer, France, winter soft wheat sowings for the 2019 crop +3.5% YoY to 5.03 million hectares, the farm ministry estimated. In Germany, the second-largest producer, winter wheat plantings +4.6% YoY to 3.02 million hectares. Rapeseed acres ares estimated at -18.1% YoY. Britain's wheat area will increase +4% YoY to 1.87 million hectares. In Poland, the fourth-largest producer, the winter wheat area is likely to expand about + 5% YoY to over 2 million hectares, with less spring grain to be planted.
What does this mean for the U.S. farmer? Simply put, more competition amid greater global wheat supplies can limit the appreciation of SRW and HRW prices. Will have to monitor crop development in the EU and follow U.S. and EU foreign exchange rates to gauge competitiveness of U.S. wheat in the global export grids.
China Raises 18/19 Corn Crop Production By 20%
China will produce 257.33 million tonnes of corn in the 2018/19 crop year, the agriculture ministry said on Friday, +20% from last month's forecast of 215.04 million tonnes. The ministry on Friday also raised its forecast for corn consumption in the year that began in October to 285.28 million tonnes, up by 34.48 million tonnes from its previous estimate. China's 2018/19 corn ending stocks deficit was seen at 26.5 million tonnes against the previous forecast of 33.31 million tonnes.
What does this mean for the U.S. farmer? Hard to determine at the moment as China does not import U.S. corn or DDGs. Speculation and rumors have been rampant that the U.S./Chinese trade negotiations will include some type of import program for U.S. corn and DDGs. At the moment there are no details about a corn export program to China.
Europe Wheat Weather: Dry in Eastern Europe and Wet in the West
High pressure established over northwestern Europe in the first days of the year, leading to dry and partially sunny weather there (Iberia, most of France and United Kingdom). The lowland areas in Central Europe received some moderate rain and eastern Europe (east of about central Poland) is now covered with a moderately deep snow cover of about 10 to 40 cm depth. Recent precipitation continues to favor improved soil moisture during the dormancy.
The risk of trading futures, hedging, and speculating can be substantial. FBN BR LLC (NFA ID: 0508695)