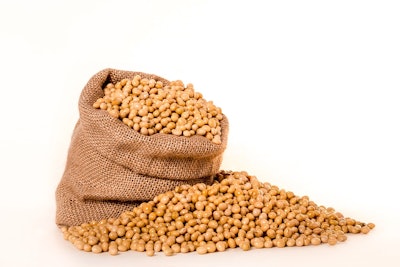 Late Season Rains Supportive Brazil Soy Crop; Could Be Second Largest
Brazil's 2018/19 soybean crop is poised to be the second largest on record, as yields in late-maturing fields are partially offsetting losses caused by a dry spell in December and January.
A recent Reuters poll showed that analysts believe that the Brazilian crop could reach 115.46 MMT which is +1 MMT from the previous poll in March.
Last year, Brazilian soybean output was a record at 119.3 MMT. If realized, the estimated 115.46 MMT crop would be the second largest on record.
The upward revision reflects a new estimate by Brazil's food supply and statistics agency Conab and would represent the first production increase since December.
Conab's assessment is that yields rebounded in the regions where soybeans were planted "late" and escaped dryness that started around the beginning of the calendar year.
What It Means for the US Farmer: At FBN we believe that increases in the Brazilian soybean yield can be a net negative for the U.S. soy producer and for soybean futures prices. Meaning, we believe that increased global soybean supplies combined with waning Chinese demand has the ability to pressure Brazil FOB prices which can in turn pressure U.S. FOB prices which has the ability to pressure futures prices.
China Extends Canadian Agriculture Export Bans for Canola
China recently expanded their list of banned agricultural exports from Canada to include soybeans, peas and pork.
China has already blocked Canadian canola from Richardson International and Viterra, two of Canada's biggest farm exporters, saying that shipments had pests. Other China-bound canola cargoes have been cancelled, forcing exporters to re-sell elsewhere at discount.
Increasing tensions with China, a top buyer for most Canadian farm commodities, have forced farmers to pivot away from canola and into other crops, such as wheat, that they hope will not face barriers.
Last week the Canadian statistics agency, StatsCan, showed a 2 MA increase in planted wheat acres and a 1.5 MA reduction in canola acres.
The trade tensions between China and Canada originate from Canada's decision to arrest and extradite the CFO of Huawei Technologies.
What It Means for the US Farmer: We think that the growing trade row between China and Canada can be a positive for the U.S. pork and pea producer if export flows revert to the U.S.
The risk of trading futures, hedging, and speculating can be substantial. FBN BR LLC (NFA ID: 0508695)