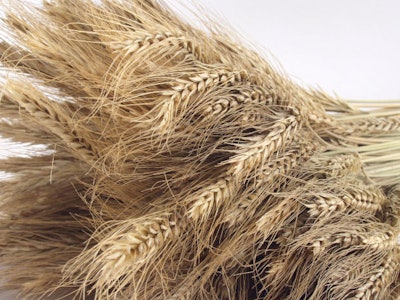 Wheat Quality Tour Finds Robust Yield Potential For HRW
The 2019 annual Wheat Quality Tour rolled on and for the second day found large yields in key producing states.
Hard red winter wheat fields in southwestern Kansas were in good shape and showed better-than-average yield potential, but the crop is less mature than normal for this time of year.
Planting delays last fall and cold weather over the winter and spring have slowed the crop's development, which could leave the wheat vulnerable to weather stress in the coming weeks.
Colorado estimated yield of 46.5 BPA compared with USDA's final 36.1 BPA in 2018.
Nebraska: estimated yield of 44 BPA compared with USDA's 49.0 in 2018
Kansas: estimated yield: 47.6 BPA.
What It Means for the U.S. Farmer: We think that the annual Wheat Quality tour is verifying what the market already knows about yield potential and production size. Reports showing that the development is behind should not be a surprise and there could be some issues for grain fill.
China Blocks Pork Imports from Two Canadian Firms
China flexes its political administrative muscle as it suspended pork imports from two Canadian firms.
The names of the companies were not made public but Chinese customs codes point to Olymel and Drummond Export. Both companies are located in Quebec.
Chinese customs has mentioned that the Canadian pork shipments were turned back because exporters used outdated forms that certify the cargoes meet Chinese requirements.
Canada is the world's third-largest pork exporter and according to Chinese customs data has shipped more pork this year to China, where the domestic pig herd has been ravaged by African swine fever.
What It Means for the U.S. Farmer: At FBN we believe that the current state of the global pork export climate where both current and future Chinese demand is supportive, any export volume lost in one country can be a benefit to another country. While it's difficult to determine the extent of the current export ban has on the Canadian pork export program and the U.S. pork producer, we believe that this recent development should be monitored.
The risk of trading futures, hedging, and speculating can be substantial. FBN BR LLC (NFA ID: 0508695)