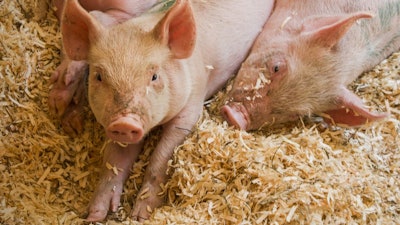 China Cancels Largest U.S. Pork Export Shipment
The same week U.S. President Donald Trump announced sweeping increases on tariffs against Chinese goods, Chinese buyers dropped orders for 3,247 metric tonnes of U.S. pork.
This was the largest cancellation by the Chinese in more than a year.
The cancellation comes during a time when Chinese domestic pork production is starting to sharply decline due to sky-rocketing mortality rates from African swine fever (ASF).
ASF is a highly contagious hog disease that does not impact humans. There is no vaccine for ASF.
Earlier this week the Chinese Agriculture Ministry released information that the domestic sow herd had contracted by 22% YoY during April due to ASF.
Earlier this year, China canceled sales of 53 metric tonnes in the week ended Feb. 28, sales of 999 metric tonnes in the week ended March 21, and 214 metric tonnes in the week ended April 18.
What It Means for the U.S. Farmer: USDA's weekly export sales data suggests that the Chinese have been eager to purchase U.S. pork but the continued trade war and the 60% tariff on U.S. pork exports seems to be complicating matters. At FBN we believe that it's important to note that in 2015 the Chinese first placed a nonscientific based ban on pork imports containing ractopamine, which appeared to be targeting the U.S. pork industry. While the Chinese hog herd contracts and pork supplies tighten the U.S. hog herd continues to expand. We believe at some point the Chinese could relax their non-science based ractopamine standards and import U.S. pork in material volumes.
The risk of trading futures, hedging, and speculating can be substantial. FBN BR LLC (NFA ID: 0508695)