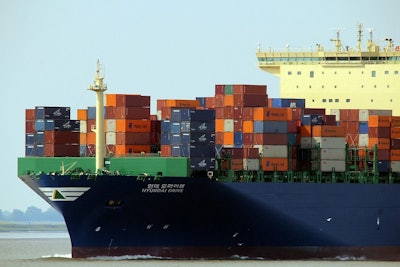 China May Slow Buying American Farm Products
China has pressed ahead with national security legislation for Hong Kong, raising fears over the future of the financial hub.
President Trump's response to China included a barrage of criticism but stopped short of fully escalating tensions between the two nations.
Over the last five weeks, soybean sales have averaged 30.8 million bushels per week as modest Chinese buying resumed.
Last week, before the President's press conference, China reiterated a pledge to implement the first phase of its trade deal with the U.S. despite setbacks.
After the press conference, Chinese government officials told major state-run agricultural companies to pause purchases of some American farm goods including soybeans.
Private buyers have not been inquiring as much about US soybeans, with only two cargoes announced last week.
FBN's Take On What It Means: If the administration were to announce tough sanctions on Beijing, that could derail the trade deal the two countries have worked on for almost two years. The heightened tensions between the US and China may mean importers are concerned about buying American products due to the political risks and potential repercussions. China reportedly purchased beans from Brazil last week, but that business should soon return to US origins which are competitively priced after September as South American supplies are diminished.
French Soft Wheat Rating Remains Low
France AgriMer reported wheat crop ratings declined last week to 56% good to excellent, down from 57% the previous week.
Conditions remain at their lowest for this time of the season since 2011.
The French wheat crop has been pressured by lower than normal precipitation throughout this spring.
Hot, dry weather last week likely increased pressure on the crop which the agency estimated was 12 days ahead of average.
FBN's Take On What It Means: Northwestern Europe's dry bias remains a concern and a close watch on the situation is warranted. Little to no rain is expected in the U.K., northern France and northern Germany for at least another week. Next week, June 5-11, precipitation is expected to return to western and northern portions of the continent. The rain is forecast to be light, but any moisture will be welcome and will slow drying out of the soil moisture. Weather risks in the Northern Hemisphere continue to provide some underlying support for the wheat market, but conditions are not currently dire, and FBN believes producers should be using any further strength to catch up on sales.
The risk of trading futures, hedging, and speculating can be substantial. FBN BR LLC (NFA ID: 0508695)