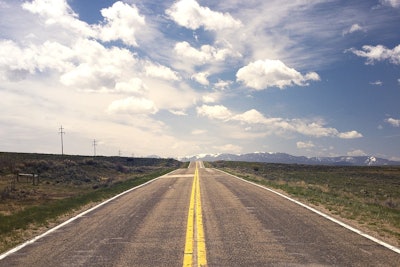 Members of the Rebuild Rural Coalition shared insights about the likelihood of infrastructure policy changes at a workshop at AFBF's 100th Annual Convention in New Orleans.
Robbie Boone, vice president of government affairs with Farm Credit Council, shared the reason behind the formation of the coalition in 2017: focusing on and bringing attention to the unique needs of rural America. The coalition, of which AFBF is a member, zeroes in on eight priorities for rural America – ag research, broadband, energy, financing, healthcare, transportation, housing and drinking water.
A recent social media campaign with a different focus each week "keeps the conversation going" about the need for infrastructure policy reform, Boone said. The coalition will host a briefing this week for Senate and House leaders on more than a dozen committees that have jurisdiction over possible infrastructure proposals.
"Democrats and Republicans are in a unique position to address infrastructure in the new Congress," Boone said.
Mike Steenhoek, executive director of the Soy Transportation Coalition, highlighted a list of "10 most wanted" infrastructure projects.
One project included dredging the lower Mississippi River between Baton Rouge, LA, and the Gulf of Mexico to a depth of 50 feet. Doing so will allow ships to carry heavier loads in addition to attracting large vessels. This enhancement to the supply chain would return $461 million to U.S. soybean farmers.
"The federal government needs to be better with stewardship of funds" for infrastructure projects, Steenhoek said. Considering the "how" of funding should also be given more attention, he asserted. The current method of funding very expensive, multi-year projects is a "recipe for cost overruns," he said.
Missouri Farm Bureau's Spencer Tuma shared insights on how state Farm Bureaus and grassroots members can get involved in helping move infrastructure policy forward. Keeping elected officials informed about your organization's policy positions and desired changes is extremely important to effect change, she said.
Reflecting on the possibility of progress on infrastructure policy changes, Tuma said "these are bipartisan issues, which means real opportunities."