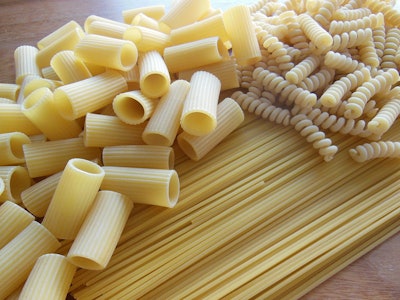 GutundTasty | Pixabay.com
Drought in Canada and bad weather in Europe have damaged durum wheat crops, reducing supplies available to flour millers and food companies.
According to a report from Reuters, Italy's government recently called a crisis meeting as prices for the staple food jumped by more than double the national inflation rate. With global production of durum wheat headed for a 22-year low, Italy's pasta makers have had to turn to Türkiye for this main ingredient.
Canada accounts for around half of global trade in durum but this year's harvest is set to be the country's second-smallest harvest in 12 years. Canadian farmers are expected to produce 4.3 million metric tons of durum this year, Statistics Canada reported.
With a bumper durum harvest, Türkiye is reversing its role as an importer. Market estimates place Turkish durum export sales at 300,000 metric tons, with most bound for Italy.
The U.S. is also expected to harvest a smaller crop. In June it was reported that drought-damaged wheat was frustrating farmers into abandoning fields and causing Kansas flour mills to buy wheat grown in Eastern Europe. The drought-inflicted production shortfalls and supply chain issues have caused U.S. wheat prices to rise while Eastern European nations hold surpluses.
The International Grains Council (IGC) forecasts 2023/24 global durum production at a 22-year low, pushing world stocks to their smallest in three decades.