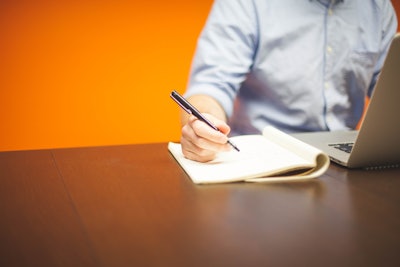 PIXABAY.com
Professional development often takes a back seat to the daily grind. While education sessions at trade shows are valuable, they often focus on particular aspects of the feed manufacturing process and rarely have time to go into detail. Distance education offers busy members of the feed manufacturing industry an opportunity to increase their knowledge and gain skills from the few universities that offer feed education.
Distance education allows learners to study from anywhere in the world, as long as they have access to an internet connection and the necessary technology. It is often more flexible than traditional classroom-based education, as learners can study at their own pace and on their own schedule. Distance education offers several advantages, including:
Flexibility: Distance education allows working people to study at their own pace and on their own schedule. This flexibility makes it easier for them to balance their work and family commitments while pursuing further education.
Accessibility: With distance education, working people can access education from anywhere, as long as they have an internet connection. They don't need to relocate or commute to attend classes, which can save time and money.
Lower costs: Distance education can be less expensive than traditional classroom-based education. Working people can save on transportation costs, and some programs may have lower tuition fees.
Career advancement: Distance education provides opportunities for career advancement by allowing working people to earn additional qualifications while still working. They can improve their skills and knowledge, which can lead to better job opportunities and higher salaries.
Networking: Distance education can provide opportunities for working people to network with peers and industry professionals from different parts of the world. This can expand their professional network and open up new career opportunities.
Below are a few of the distance education courses being offered now in the U.S.
NC State University Feed Milling: The Undergraduate Certificate in Feed Milling is a 12-credit-hour program that focuses on teaching, developing, and implementing new technology associated with feed milling and animal agriculture. It aims to provide an educational opportunity to individuals in the feed industry who live and work in remote areas, increase technical knowledge, raise awareness of government regulations, and develop the skills of feed mill employees. No admission application is required, and the program can be completed in as little as two semesters. Graduates of the program will have enhanced career prospects with improved educational opportunities and technical knowledge.
IGP Institute & American Feed Industry Association: The IGP Institute and AFIA offer educational courses for professionals in the feed industry, ranging from fundamentals to advanced topics. The five-week course "Fundamentals of Feed Manufacturing" is self-paced and includes narrated slide lectures, quizzes, and exercises. The course fee is $499 for AFIA members and $685 for non-members, and registration information can be found on AFIA's events page. AFIA also offers select content from the course in smaller segments, which can be taken online and on-demand for employees who have budget constraints and can't afford to be away from their jobs for extended periods. Participants receive a certificate of completion after successfully completing each module.
Anpro Campus & NC State University: The course aims to enhance the knowledge and skills of students about feed manufacturing, particularly for new employees as part of their onboarding training and for those who want to deepen their understanding of the process. The course consists of nine modules, covering topics from feed mill design to packaging and storage, with a best practice exercise and a final multiple-choice exam. The course is intermediate-level, lasts for 420 minutes.