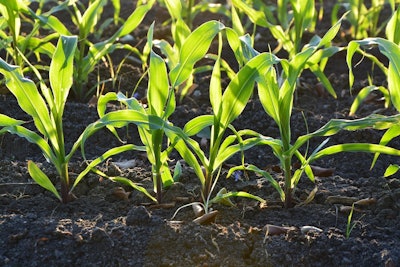 PIXABAY.com
The feed manufacturing and grain handling industry is small, but essential to the global food industry. The fact that the industry is helping to feed the world can be a big draw to young people looking for a career that allows them to make a living, but also gives them the opportunity to do something important.
With the way the grain and feed industries are adopting technological advancements and an increased demand for sustainability, a need for skilled and knowledgeable workers to help companies navigate these changes and ensure they are keeping pace with the industry's growth. The industry needs to provide opportunities for young people to discover the industries.
"When I graduated from high school, I knew I wanted to go into engineering," explained Joelle Hemmelgarn, an engineer at Cooper Farms. "I really wanted to go to Ohio State, being from Ohio. I kind of stumbled upon food engineering and talked to the one for the College of Ag about it. "They explained how I could still be in engineering and focus on food, and that was really interesting to me. I applied for an internship at Cooper Farms. And I just really enjoyed the company and the family atmosphere. I never had a passion for turkey."
The value of offering internships
I started my career as an intern at Feed & Grain, so did Elise Schafer and Lisa Cleaver, the other members of the Feed & Grain editorial team. While all of us went to school for some sort of writing, none of us had a background in B2B publishing, or had a background in the grain handling, feed manufacturing or overall agricultural industry. The point is, in careers that are more niche, internships provide great opportunities to attract people who may have never considered the industry. It also creates a pool of potential employees who have been trained in the basics of your operation.
AgCareers.com offers great advice to companies that want to hire internships and students who want to find internships in agriculture. It notes internships provide a unique opportunity for students and recent graduates to gain industry-specific skills and knowledge while still in school or shortly after graduation. Internships offer a hands-on experience that cannot be replicated in the classroom, enabling students to apply theoretical knowledge to real-world situations. This practical experience can be a significant asset when looking for employment after graduation.
They also allow students to explore different career paths within the industry. As they work on various projects, they can gain an understanding of what different roles entail and decide which path best aligns with their career goals. Additionally, internships provide students with the opportunity to build their professional network, meet industry professionals, and create relationships that can lead to future job opportunities.
Internships develop skills
Another significant benefit of internships is the skill development they offer. As students work on projects, they learn and refine technical skills, such as operating machinery or using specialized software. Additionally, internships provide opportunities to develop teamwork, communication, and problem-solving skills, all of which are essential in the workplace.
As the feed manufacturing and grain handling industry continues to evolve, internships will remain an essential component of preparing the next generation of workers. Through internships, students can gain practical experience, build their network, explore different career paths, and develop new skills. The industry needs young, talented, and skilled workers to continue innovating and pushing the sector forward.
Internships are a valuable opportunity for students and recent graduates interested in the feed manufacturing and grain handling industry. They provide hands-on experience, networking opportunities, career exploration, skill development, and a competitive edge in the job market. The list of internships mentioned in this article offers an excellent starting point for students interested in pursuing a career in this exciting and growing industry.
Here's a list of feed manufacturing and grain handling industry internships: