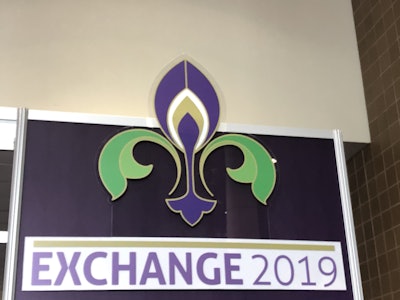 GEAPS Exchange 2019 opened on Monday morning with an education session on generational differences presented by Carlie Crouch, learning and development manager, Perdue Agribusiness.
Today there are four main generations in the workplace: Traditionalists, born from 1920 to 1945; Baby Boomers, born from 1946 to 1964; Generation X, born from 1965 to 1976; and Millennials, born from 1977 to 1997. Crouch provided an overview of each generation's reputation along with strengths and weaknesses.
The Silent Generation – or Traditionalists – make up only 3% of the workforce and are loyal employees who wait patiently for promotions without feeling the need to find work at a new company.
Boomers make up 30% of the current workforce and place a high priority on success and achievement, causing them to work longer hours. This generation occupies most of the executive management roles today.
Generation X represents another 30% of the workforce. As employees, Gen Xers are independent and thrive when they're given the freedom to complete tasks their own way. People in this generation change jobs on average seven times, Crouch said.
"They can't move up because the baby boomers have already filled many upper management roles," she said. "When they don't see opportunities for advancement, they begin looking elsewhere."
Millennials currently make up 34% of workforce, but it's projected to grow to 50% by 2020. Similar to Generation X, they're worried about promotions and may have a sense of entitlement when it comes to advancing at their companies. This generation is skilled at creating work/life balance and they seek out mentorship and coaching from their managers.
Understanding these differences as a manager may help you tailor training efforts for each group, can guide how you give them feedback and may help improve your communication.