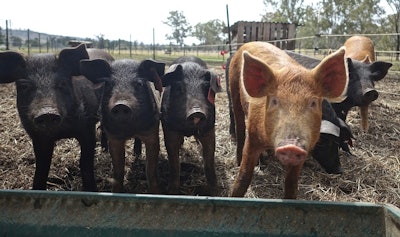 Rampant outbreaks of African swine fever in pig herds across China have inadvertently helped Beijing in its recent efforts to avoid U.S. soybeans amid the ongoing trade war.
Reuters reports, however, that the deadly disease could have longer-term effects on trade between the two countries as the impacts may linger for years.
China is the global leader in pork consumption and requires an enormous quantity of soybeans to crush into high-protein meal to feed its hog herd, the world's largest. This high level of demand is the primary reason the United States and Brazil have such robust soybean-export programs.
Reuters reports the timing of China's ASF problem is very unfortunate for U.S. soybean farmers looking for export demand to bounce back once a trade agreement between the two countries is reached. Eradication of the disease can often take several years.