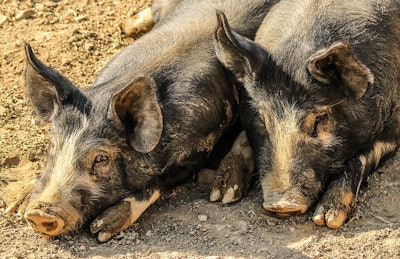 A China-developed vaccine that protects pigs from African swine fever (ASF) will likely be used to vaccinate about 10,000 pigs in the expanded clinical and production trial stage, after previous tests proved effective, moving one step closer to providing immunity for pigs against the disease, reports the Global Times.
Developed by the Harbin Veterinary Research Institute (HVRI) under the Chinese Academy of Agricultural Sciences (CAAS), the ASF vaccine showed positive results in previous tests and is expected to undergo clinical trials, the Ministry of Agriculture and Rural Affairs (MARA) said on Tuesday.
There are many issues to be addressed before it would be officially applied in the field, such as the safety and efficacy of the vaccine on swine populations of different ages and the offspring of the vaccinated pigs, Qiu Huaji, a chief scientist in pig infectious disease studies at the HVRI told the Global Times.