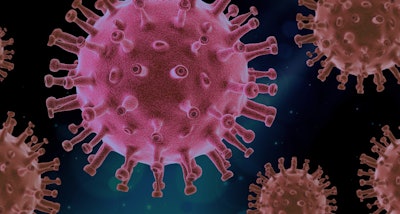 A meatpacking plant at the center of the COVID-19 outbreak in Green Bay, WI, was temporarily closed by its owner Sunday, the latest such facility to be shuttered across the nation as federal authorities investigate safety at the operation.
The Milwaukee Journal Sentinel reports that at least 189 cases have been linked to JBS Packerland, Brown County.
The U.S. Occupational Safety and Health Administration announced Friday that the agency is looking into the outbreaks at the JBS and American Foods Group plants.
In addition, OSHA said Friday it was opening a new investigation into the COVID-19 safety practices of the Patrick Cudahy/Smithfield Foods meatpacking plant after a worker told the Milwaukee Journal Sentinel his concerns about unsafe work conditions at the plant. The man said he hadn't received a face mask despite working closely with others.