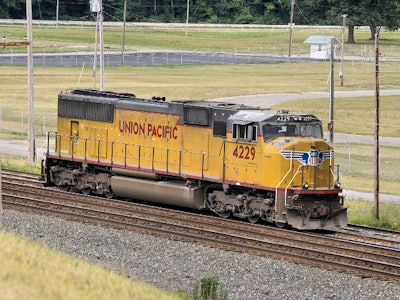 The CEO of Union Pacific (UNP) says the railroad business is feeling the heat from U.S. trade tensions.
"We definitely see a trade impact on our grain exports," Lance Fritz, CEO of Union Pacific, the largest publicly-owned U.S. railroad tells Yahoo Finance.
Despite trade headwinds and the lasting effects of extreme weather in the Midwest in the first half of 2019, Union Pacific reported better than expected earnings before the bell Thursday.
Shares of Union Pacific soared, and the railroad sector overall came along for the ride. CSX, Norfolk Southern and Kansas City Southern also got a lift on Union Pacific's news.