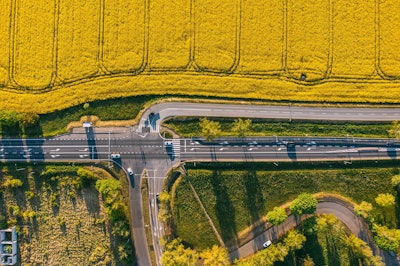 On July 27, the U.S. Department of Transportation released a toolkit designed to help stakeholders participate in the Rural Opportunities to Use Transportation for Economic Success program (ROUTES).
The program aims to collect input on rural infrastructure needs and share user-friendly information on applying for DOT discretionary grants.
Designed for applicants with varying levels of experience, the toolkit aims to help rural applicants understand and navigate DOT's discretionary grant funding opportunities.
Specifically, the toolkit outlines applicant requirements and sorts grant programs by applicant type and eligible project activities.
Information provided by USDA Grain Transportation Report.