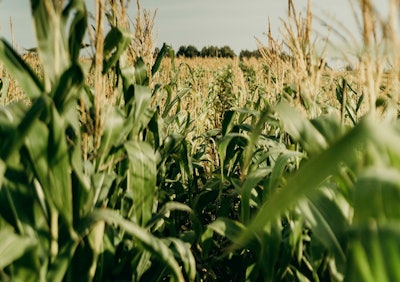 U.S. agricultural exports in fiscal year (FY) 2022 are projected at a record $183.5 billion, up $8.0 billion from the November 2021 forecast.
Increases are expected in most commodity groups, with oilseeds and products leading the surge.
Soybean exports are forecast $2.9 billion higher to $31.3 billion on higher prices and lower global supplies.
Soybean meal exports are forecast up $1.3 billion on higher unit values. Total oilseed and product exports are forecast $4.7 billion higher.
Overall grain and feed exports are projected to increase by $1.4 billion to $42.9 billion, led by higher wheat as well as feed and fodder forecasts.
Horticultural product exports are forecast up $800 million to a record $38.5 billion, partly driven by a record tree nut export projection.
Cotton exports are forecast up $700 million to their second-highest level at $8.0 billion on higher unit values. Livestock, poultry, and dairy exports are forecast at a record $39.2 billion, $500 million higher than the previous forecast, with gains in beef and dairy more than offsetting declines in pork.
The projection for ethanol exports is unchanged at $2.9 billion, although still a record if realized.
Mexico is forecast to overtake Canada as the second largest U.S. agricultural market with a projection of $27 billion, up $3.5 billion from November.
Exports to Canada are forecast at $26 billion, $2 billion higher than the previous projection.
The forecast for exports to China is unchanged at $36 billion. China is expected to remain the largest U.S. agricultural market.
U.S. imports for FY 2022 are forecast at $172.5 billion, raised $7.5 billion over the November forecast. First quarter FY 2022 import values are up 19% over the same period in FY 2021 resulting from increases in each category except beer imports, which decreased by one percent.
Import unit value growth in 2021 was the highest in 10 years, leading to increased import values despite largely stagnant import volume growth.
Positive growth of unit values is expected to continue into FY 2022, though at a reduced pace.