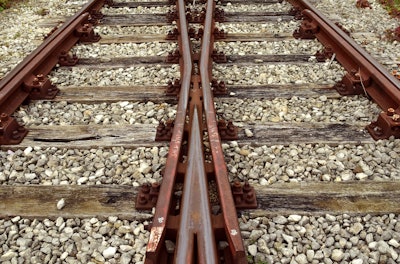 A group representing major railroads and a union that voted to reject a new contract have agreed to extend a potential strike deadline until at least December 4, reports Reuters.
The National Carriers' Conference Committee (NCCC) and the International Brotherhood of Teamsters (BMWED) that represents 11,000 workers extended the current cooling off period that previously was set to expire November 19.
The NCCC said the "extension eliminates the threat of a near-term freight rail service disruption."
BMWED has voted against ratifying the agreement.
"The railroads will remain engaged with BMWED throughout the extended cooling off period and will continue to seek an agreement based on the framework recommended by Presidential Emergency Board 250," said NCCC in a statement.

7 unions have ratified agreement so far

Agreements based on the PEB's recommendations were endorsed by President Biden as a "win for tens of thousands of rail workers" and have been ratified by the members of seven unions.
Two unions (BMWED and the Brotherhood of Railroad Signalmen) have voted against ratifying the agreement.

Three unions have open ratification votes, and the cooling off period extension announced Wednesday will allow the members of these unions to complete their voting without disruption from the threat of a strike.
If even one union does not reach a labor agreement, it is possible that all 12 unions will strike in solidarity.
BMWED told Reuters without an extension, railroads could have begun ceasing rail operations within the next few days in anticipation of a November 20 strike. BMWED suggest this "would also represent a blatant attempt to cause panic and economic harm to the railroads' customers and the U.S. economy right before the Thanksgiving holiday."
CSX Chief Financial Officer Sean Pelkey said at a conference the railroad is "optimistic we'll get to a good solution to be able to pay people much more than what they're taking home today."
Ag groups rally Congress to take action to prevent shutdown
The National Grain and Feed Association (NGFA), American Soybean Association (ASA) and 191 other members of the Agricultural Transportation Working Group have urged Congress to prepare to prevent a rail strike or lockout, which would "lead to shutdowns of rail-dependent facilities resulting in devastating consequences to our national and global food security."

"Congressional action will be necessary if the parties fail to reach agreement," stated the food and agriculture groups in a November 3 letter to House Speaker Nancy Pelosi, D-Calif., Senate Majority Leader Chuck Schumer, D-N.Y., Senate Minority Leader Mitch McConnell, R-Ky., and House Minority Leader Kevin McCarthy, R-Calif.
A rail strike combined with existing challenges in the rail system would be "catastrophic" for the U.S. economy, the groups noted, especially considering the current challenges in other modes of transportation, including trucking shortages and record low water levels on the Mississippi River hindering barge shipments.
According to the Association of American Railroads, rail annually transports 1.5 million carloads of grain. In addition, 248,000 carloads of processed soybeans, primarily soybean meal and oil, are transported each year.
The railway is also critical to transporting fertilizer to U.S. farmers, who are already grappling with supply chain issues that have been exacerbated by the war in Ukraine.