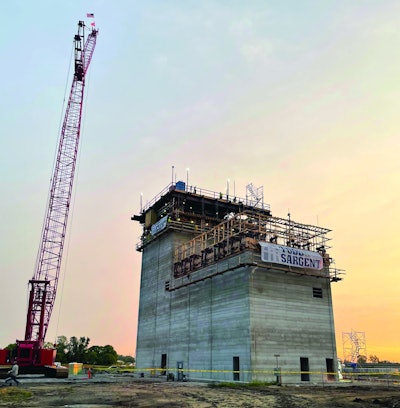 "The Labor Shortage May Be Permanent" is an article recently published by Forbes. In it, Patrick W. Watson, senior editor at Mauldin Economics, discusses the current labor shortage and found that it may have less to do with short-term employment deterrents and more to do with the shifting demographics in the United States.
The pool of available workers per job has been falling for years, and with the Baby Boomer generation's retirement, it's expected to continue to shrink.
A tight labor market seems like it will be prevalent for years to come, barring an unexpected change. While it has always been the case that every employee coming into the industry is a valuable asset, the next generation of employees will be even more so.
They will be asked to do more with less and use the newest technology to do so. That is what makes the investments universities and the industry have been making in hands-on learning for the next generation of professionals so important.
In early September 2021, Todd & Sargent, Inc. started the slipform construction of the Kent Corp. Feed Mill and Grain Science Complex. The complex will include a feed mill tower, feed milling and mixing structures, grain storage bins, warehouse along with an educational building with classrooms.
The Kent Feed Mill and Grain Science Complex is being built from donations made by The Kent Corp., Iowa Corn Promotion Board, Sukup Mfg. Co., California Pellet Mill (CPM), Iowa Crop Improvement Association and NEW Cooperative.
All these organizations have seen the value in helping the next generation get practical hands-on experience with the equipment, processes, technology and management of a feed mill before they enter the workforce.
They are not alone. The University of Illinois opened its Feed Technology Center in June. With the help of ABB, ADM, AGCO, Alltech, APEC, ASI Industrial, Bühler Inc., Cablevey Conveyors, Cargill, Compeer Financial, EBM Mfg., Illinois Farm Bureau, Illinois Pork Producers Association, JEM International, Keith and Opal McMillan Family, Rotex Global, LLC, Schlagel, Inc., Union Special, Vortex, Wenger Mfg. and 4B Components Ltd., the new facility will be able to train the future of the industry and aid in feed technology and animal nutrition advancements the entire industry will benefit from for years to come.
With industry support, more universities will be able to build state-of-the-art training facilities for those in the feed and grain industries.
If your company is not involved with a university yet, reach out and let them know you would like to help. To overcome the challenges, the industry will need to support the development of the most trained and knowledgeable generation ever to become a part of it. ■