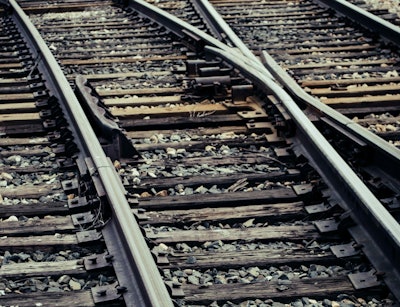 Rail carriers and labor groups have until Sept. 16, 2022 — the end of the cooling off period established by the Presidential Emergency Board (PEB) — to reach an agreement before unions are allowed to begin a lockout or strike period. If an agreement is not reached by then, it could cause significant economic damage to U.S. supply chains, uncertainty for rail customers and threaten global food security.
Thirty members of the Agricultural Transportation Working Group, including the National Grain and Feed Association, American Feed Industry Association and American Farm Bureau Federation, urged Congress in a September 8 letter to prevent a rail stoppage of any duration, intervening if necessary, noting that uninterrupted rail service is vital to the American agricultural economy.
A freight rail stoppage during harvest would further increase inflation, escalate the already severe service delays rail customers have been facing, and exacerbate global food insecurity, the letter stated.

Global impact of U.S. rail
A rail strike during America's grain crops harvest would exacerbate global food insecurity and impact the health and well-being of both U.S. and global populations. Critical agricultural inputs and significant quantities of agricultural products are transported by the U.S. rail network to domestic facilities and ports for export abroad.
Tens of millions of consumers around the world rely on U.S. rail for safe, abundant, affordable, and sustainably produced human and animal food, fiber, and agricultural goods. Reliable railroad freight transportation is essential to meeting those needs.
World leaders, already concerned about food shortages due to famine, drought and the invasion of Ukraine — which accounts for 10% of the world's wheat exports — fear a freight rail stoppage would contribute to further geopolitical instability in regions that experience famine.
"Congress must be willing to act to ensure our farmers and ranchers can continue to help feed the world," the Agricultural Transportation Working Group said in its letter. "The freight rail system already is significantly challenged and many rail customers are not receiving timely rail service. A complete stoppage of rail service, even for a single day, would escalate these challenges."
PEB recommendations
On August 16, the PEB was submitted to President Biden to help resolve the ongoing contract dispute between major railroads and unions, in which the two sides' original contract proposals differed by more than $9 billion. Under the Railway Labor Act, submission of the PEB requires a 30-day cooling off period, after which strikes and lockouts are allowed to take place if railroads and unions cannot agree.
After working with both sides, the PEB recommended a 24% compounded wage increase over five years, some retroactive. The wage increase was 7% higher than the carriers' offer and 7% below the unions' offer, and also included annual service-recognition bonuses.
Other recommendations included removing the cap on monthly employee healthcare contributions to equal 15% of the plans' overall cost of providing covered benefits, and jointly rebidding contracts to ensure cost competitiveness.
If these recommendations, or any others, are accepted prior to September 16, the agreement would be tentative until ratified by the affected membership of each rail union.
Following a tentative agreement, carriers and unions typically initiate an additional 60-90 day cooling-off period, during which a strike or lockout is not allowed until union members vote to accept or reject the tentative contract.